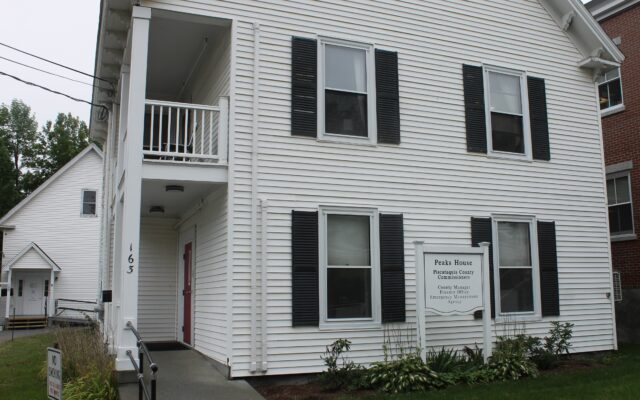 PO-EMAapp-35-21
Observer photo/Stuart Hedstrom EMERGENCY APP -- The Piscataquis County Emergency Management Agency, which is located on the second floor of the Peaks House on the county's Dover-Foxcroft campus on East Main Street, has a new app to share information with employees and residents.
Duggan on the job as Piscataquis County EMA director
DOVER-FOXCROFT — New Picataquis County Emergency Mnagement Agency Director Jaeme Duggan has started her duties, as the Piscataquis County Commissioners learned more during an Oct. 19 meeting.
"We are doing really well," Duggan said a week after her first day. "We are actually starting the hazard mitigation process for 2023, we are starting that today."
Duggan said she has begun meeting with various town managers and selectboard members to introduce herself and get acquainted with the region in her new position.
"Thank you and keep up the good work," Commissioners Chairperson Jim White said.
Duggan previously worked as a full-time dispatcher for the sheriff's department for the last three and a half years.
At the end of July long-time Piscataquis County EMA Director Tom Capraro retired. Since Capraro's retirement after nearly 14 years with Piscataquis County EMA as both deputy director and then director, Deputy Director/E-911 Addressing Officer Debra Hamlin has been leading the agency. Hamlin will remain in her current position once Duggan begins.
Piscataquis County Sheriff's Office Chief Deputy Todd Lyford said interviews have been conducted to fill the dispatch vacancy. He said a part-time employee may move to full-time and another part-timer may then be added.