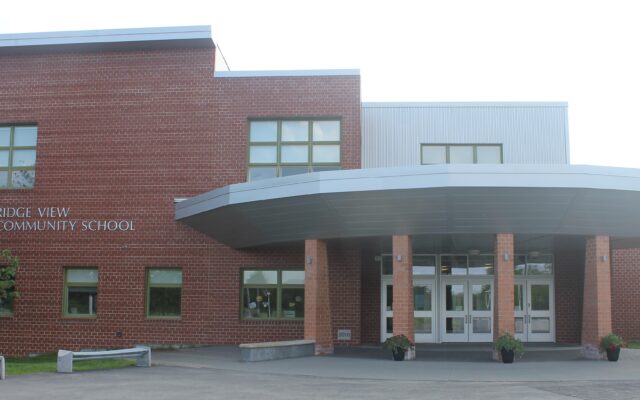 Ridge View Community School
Observer photo/Stuart Hedstrom RIDGE VIEW COMMUNITY SCHOOL — The Ridge View Community School in Dexter serves pre-kindergarten to grade 8 students.
$16M SAD 46 budget set for ballot
DEXTER — A proposed 2023-24 SAD 46 budget totaling $16,025,870 was approved during the annual district meeting at the Ridge View Community School on June 1. This figure is now moved to referendum vote in the SAD 46 communities of Dexter, Exeter, Garland, and Ripley on Tuesday, June 13.
The gross $16 million figure is down by $399,507 (2.43 percent) from the current academic year's figure of $16.4-plus million.
Superintendent Kevin Jordan said the district has a 2-point mission, a desire to provide excellence in education for the whole community of learners and for the staff, administration, and board of directors to work together to create a budget that balances the efficient delivery of quality services with the fiscal responsibility required by the local taxpayers.
"When we start our budget conversations in December that's always at the forefront as we move forward," he said.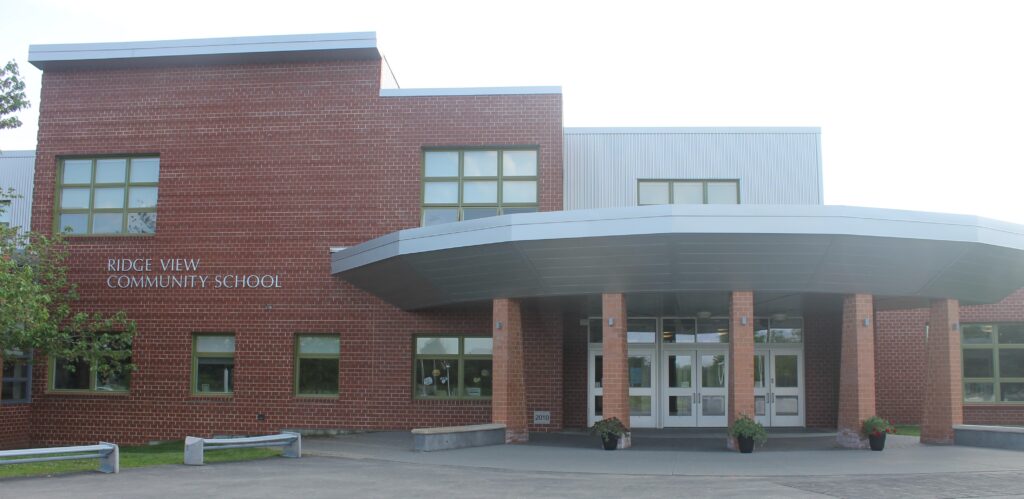 "One of the biggest drivers is the decrease in state funding and increase in local requirements," Jordan said. SAD 46's state subsidy is down by about $292,000 from the near $11.5 million in 2022-23, and valuations in the four district communities have all risen and each community will have an increased assessment as part of the budget.
Between $2,873,847 in local required monies, $415,746 in local additional funds (annual monies district officials feel are needed to fund the full budget beyond what the state requires), $75,000 for food service, $36,716 for local debt service, and $70,738 for the district's proportional share of the Piscataquis Valley Adult Education Cooperative budget, SAD 46 has a combined $3,472,048 local assessment.
Dexter would see an $84,492 increase (4.457 percent) for a figure of $1,980,109 under the proposed finances. Exeter's $606,219 share is up by $31,492 (5.48 percent), Garland would have a $60,671 (12.56 percent) increase to $543,722, and for Ripley a $25,897 increase (6.193 percent) would bring its portion of the 2023-24 SAD 46 budget to $341,996.
Jordan pointed out that the previous two years the combined local assessments either just barely rose or was the exact same figure as the budget before. The last increase came back in 2020-21, which was up by nearly $101,200.
"There is no way the school board budget committee could keep that percentage at 0 and still offer the services and supplies our students and staff need," the superintendent said.
All 18 articles making up the meeting warrant were approved by the near 30 residents in attendance with minimal discussion over 14 minutes. This includes an affirmative written vote for the $415,746 in local additional monies.
Another article passed was for SAD 46's proportional share of the PVAEC budget, $70,738 of $434,318 spread across four area districts.
"That's the best deal in town for our adult education population, being part of this collaboration," Jordan said during last month's school board meeting. "This has been an outstanding group to be involved in."
The school board needs to validate the referendum totals within 48 hours, so the directors' June meeting will be at 7 p.m. on Wednesday, June 15 instead of the typical first Wednesday of the month.