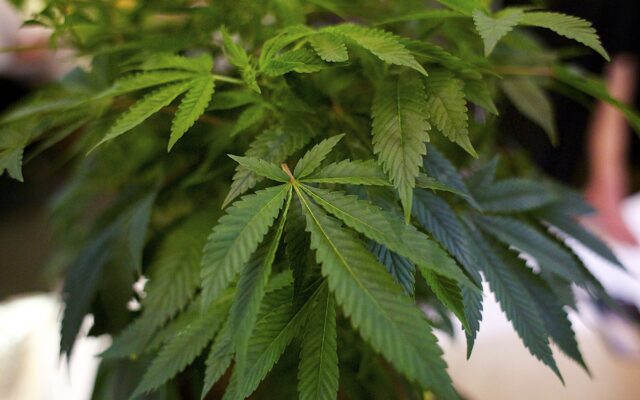 041914potshow_ 004
In this file photo from 2014, cannabis was shown at the Home Grown Maine Medical Marijuana Trade Show in Bangor. (Brian Feulner| BDN)
Dexter council adjusts marijuana ordinance
DEXTER — For the second time in 2023 the Dexter Town Council amended its ordinance on marijuana businesses.
Two months after permitting medical marijuana facilities and adult use marijuana products manufacturing facilities, another amendment was approved during a May 11 meeting.
The latest ordinance adjustment changes the word "license" to "shall issue" to read "the municipal officers shall license no more than two (2) marijuna businesses." The amendment should clear up some inconveniences for the medical marijuana establishments.
Under March's approved ordinance amendment the two types of facilities are now permitted, provided all necessary state and local authorizations and permits have been obtained. Previously both had been limited to marijuana extraction only. The extraction process removes active ingredients from the plant to create a more refined and potent form of cannabis.
In January the council renewed the medical marijuana manufacturing license for Delta Solutions. Town Manager Trampas King explained Delta Solutions wanted to do more than simply marijuana extraction, such as packaging, formatting, and edibles at its 399 Corinna Road facility. The business requested its ordinance to be amended to no longer say "marijuana extraction only."
In other business, the council signed the election warrant for SAD 46.
The week before the SAD 46 School board approved a proposed 2023-24 budget totaling $16,025,870. The gross figure is down by $399,507 (2.43 percent) from the current academic year's figure of $16.4-plus million.
Under the proposed finances the town of Dexter would see an $84,492 increase (4.457 percent) for a proportional assessment of $1,980,109 in the SAD 46 budget.
The annual district budget meeting will start at 6 p.m. on Thursday, June 1 at the Ridge View Community School. The total spending plan figure approved that evening will be moved to a referendum vote in the four district communities on Tuesday, June 13.
In his report, King mentioned a pair of upcoming events.
The annual community clean-up day will be from 10 a.m. to noon on Saturday, May 21. Participants can meet from 9:30-10 a.m. at the fire station to receive a work area. A noon cookout for those taking part will be sponsored by Hannaford.
King said the annual Memorial Day ceremony, on Monday, May 29, will start at 10 a.m. at Memorial Park.