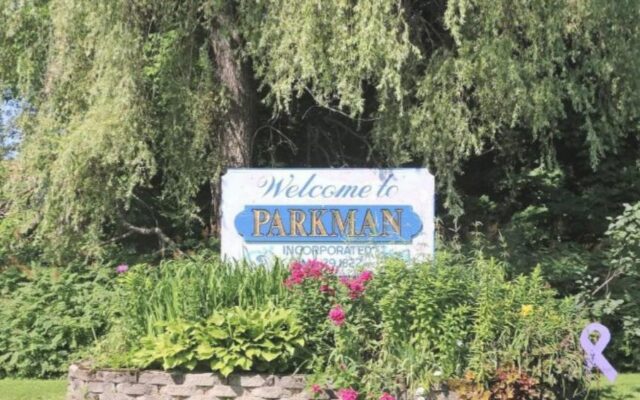 290062749_5888665887817235_8104894945700864946_n
Photo courtesy of town of Parkman
Parkman Bicentennial Celebration on Saturday
PARKMAN – The Bicentennial Celebration for the Town of Parkman will be held on​​ Saturday, July 23 at 38 North Dexter Road (field of B & K Storage). ​​A complete schedule of events is available at the Parkman Town Office, KC's Country Store, and on the Facebook event page for the Bicentennial Celebration. ​
There will be a kids fun run sponsored by Friends of Community Fitness to kick off the day at 10 a.m. at the town office. ​​Parents will register their children and there are free T-shirts until they run out. ​​Each child that completes the run will get a popsicle. ​
The parade will start at 11 a.m. and go from the field across from the town office to B & K Storage on the North Dexter Road. ​​Following the parade, there will be crafters/vendors, kids games, bounce houses, Bicentennial merchandise (both at the field and at the Parkman Grange Hall), antique car​​ show, food trucks, live entertainment all afternoon and evening, free horse and carriage rides sponsored by the Bicentennial Committee, a cornhole competition, a talk on the 1800s murder in Parkman, a baked bean Grange supper, fireworks, and more. ​​There will be something for everyone. ​​
The Historical Society​​ will be at the Parkman Grange Hall where they will have a raffle for a one-of-a-kind Bicentennial pillow and blanket as well as a raffle for a​​ one-of-a-kind​​ Bicentennial dove tail bat. ​​The​​ winners will be announced before the Grange supper. ​​We hope to see you there​​ and​​ it is suggested that you bring a chair.
The cornhole competition begins at 2:30 p.m. Teams will be drawn and stay together throughout the tournament. ​​ ach member of the winning team will receive a set of cornhole boards with bags, custom made and donated by Travis Easler. ​​Please contact the town office to preregister, accepting only 10 teams (20 people). ​​You will be able to pre register on the morning of the celebration at the merchandise booth​​ if there are still spots available. ​​Registration cut off will be at 2 p.m. on Saturday.
The Parkman Grange will have a bean supper from 4-5:30 p.m. at the Grange Hall. ​​Menu will include hot dogs, beans, coleslaw, chop suey, dinner rolls, and a Bicentennial cake. ​​Meal is by donation and all proceeds go to the Parkman Grange. ​​The winners of the Minnie Bridge Scholarship will be awarded after the supper.
For more information, please go to http://parkmanmaine.com or see the Parkman Bicentennial Celebration page on Facebook.