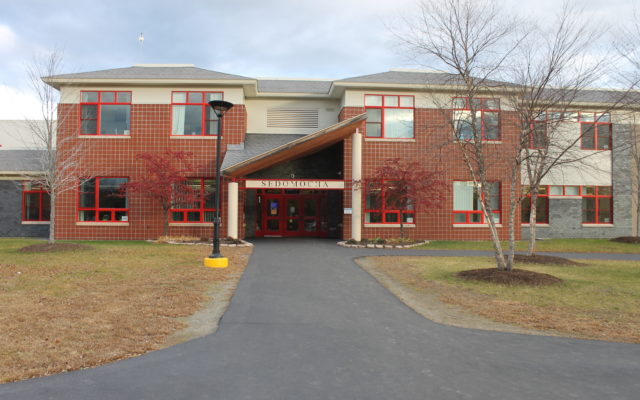 IMG_4585
The SeDoMoCha School in Dover-Foxcroft
$12.8M RSU 68 budget finalized for referendum
DOVER-FOXCROFT — A $12,817,099 RSU 68 budget for the 2022-23 academic year was approved on Tuesday, May 31, during the annual district budget meeting at the SeDoMoCha School.
The $12.8 million will now go to a referendum vote in the district towns of Charleston, Dover-Foxcroft, Monson and Sebec on Tuesday, June 14.
The day after the district budget meeting, RSU 68 Superintendent Stacy Shorey said all 21 articles making up the financials passed as written.
The $12.8 million 2022-23 figure is up nearly $100,000 from the preliminary spending plan presented in April and it is $97,437 more than the current academic year's nearly $12 million total.
The amount of the spending plan to be covered by taxpayers is down by $156,607 or 3.31 percent to $4,575,874 from the current $4.7 million-plus in assessments.
In April Shorey said each town would see a decrease in its proportional share of the RSU 68 budget. She said the numbers for Monson have changed since April, and this community would see its assessment decrease by 4.18 percent, compared with the 1.15 percent presented a month and a half ago.
The combined assessments are made up of $3,764,428 in local contributions, $747,481 in additional local monies, and nearly $64,000 in RSU 68's proportional share of the Piscataquis Valley Adult Education Cooperation budget. Dover-Foxcroft's assessment would be $2,771,576; Sebec would have $682,845; Charleston would contribute $621,975; and the share for Monson would be $499,477.
The $11,999,662 2021-22 budget includes proportional shares of $642,214 for Charleston, $2,864,532 for Dover-Foxcroft, $521,271 for Monson and $704,465 for Sebec.
Shorey said the June 14 will include a question on whether residents would like to continue with the district budget meeting/referendum process for the next three years or instead just have the meeting to finalize the spending plan.
A "yes" vote indicates a preference to continue with the referendum process in RSU 68 to validate the annual budget for an additional three years. A "no" vote would discontinue the referendum for at least three years in favor of adopting the budget at the annual district meeting.
In 2019, RSU 68 residents voted 230-109 (more than 74 percent) to continue with a referendum to validate the school budget for an additional three years.