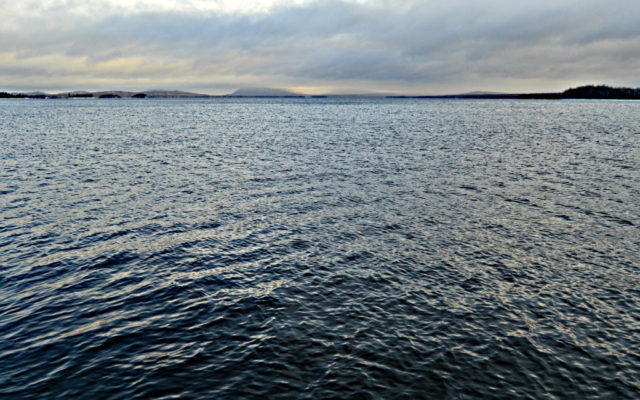 Moosehead Lake
Moosehead Lake
Moosehead Lake Region fishing report
By Fisheries Resource Technician Stephen Seeback
Where to fish: Mud season is in full swing in the northern part of the Moosehead Lake Region, although waning south of Greenville. While writing this report, we still have snow in the woods north of Greenville and dirt roads are still soft and muddy. Please respect private landowner roads while accessing public waters this spring. The privilege to travel these byways are important in managing Maine's public waters. If roads are impassable choose a different fishing destination until these conditions improve.
Some early season fishing destinations to consider for anglers who do not have boats are not limited to shoreline fishing at public boat access locations. Although these can be great places to try during the early season. These locations are where many of the Department's spring fish stockings occur and fishing can be good until stocked fish disperse from those locations. I am talking about the thousands of miles of rivers and streams found in the region, 4,180 miles to be exact.
The Moosehead Lake Region is located at the headwaters of the Kennebec, the West Branch of the Penobscot, the Piscataquis, the Pleasant, and Saint John rivers. These main stem rivers account for 330 miles, into which flow 3,850 miles of smaller tributaries. Many of which provide seasonal brook trout fisheries that can be accessed by the thousands of miles of commercial forest dirt roads. There is no better time of the year to fish these smaller tributaries with their culvert pools and boggy areas found along the backcountry roadways of Somerset and Piscataquis counties. Plentiful amounts of cold-water runoff from melting snow and spring rains allow the benefit of our cold-water species like brook trout and salmon to be found in places they may not be found during other times of the year. The accurate placement of a delicately casted worm (AKA: garden hackle) in what appears to be a roadside ditch might surprise beginner anglers and seasoned fish story tellers alike. Other likely locations to fish in the spring are around inlets which can be quite productive when the smelt are running.
Fishing tip: A short rod is the best choice when fishing small streams with overhead canopy or lots of snags and blowdowns. It will allow you to cast more easily in these congested locations. During the early season the "go to" bait for my kids and I are worms. They can be easily found and work quite well. They can be purchased at most gas stations, convenience stores, as well as local tackle and bait shops. Bobbers or a fishing float while fishing with worms may be beneficial for beginners since it will help keep the bait from getting stuck on the bottom. We also like to use small spinners and lures. We find that a slow retrieval works best this time of year. Just fast enough so that the spinner blade is turning, or a lure/spoon has a slight wobble. Great options are small Panther Martin spinners, Rooster Tails spinners, Mepps Aglia spinners, Rapala floating lures, Phoebe spoons, and let's not forget about the old Super Duper! All of which come in a variety of colors and sizes.
Reminder: Know before you go! Before organizing and packing your fishing gear for a trip north or digging up those worms from mom's garden, with permission of course, familiarize yourself with the fishing regulations in the area you are planning to fish. You can download a PDF of the 2022 Maine Inland Fishing Laws at mefishwildlife.com/laws to your smartphone. So, the next time you head into the backcountry and lose cell coverage you have a copy of the law book at the ready. This in addition to a Delorme, "The Maine Atlas and Gazetteer", you should be ready to explore the endless flowing water fishing opportunities that await you this spring in the Moosehead Lake Region.