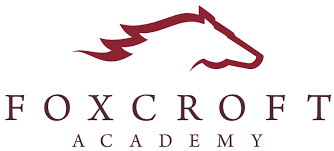 Foxcroft Academy to host Step-Up Day for eighth-graders
DOVER-FOXCROFT – We are still in the midst of the 2021-22 school year, but we are rapidly approaching the summer season. With that in mind, we look to the future. On Friday, April 29 Foxcroft Academy welcomes the Class of 2026 to school.
Foxcroft Academy will host the annual Step-Up Day for eighth-grade students. Over the course of Step-Up day, next year's FA students will attend a Community Fair; here, current FA students will represent over 40 different clubs, activities, and sports. Rising ninth-graders will have an opportunity to learn about each extracurricular, how to get involved, and the importance of belonging to an extracurricular. In addition, these soon-to-be ninth-graders will see live classroom observations, take a school tour, and they will take part in an assembly welcoming them to Foxcroft Academy. The event will conclude with lunch and students will be bussed back to SeDoMoCha.
If you are not a current grade 8 student at SeDoMoCha, but would like the opportunity to learn more about Foxcroft Academy, please contact Foxcroft Academy Counseling Services at 207-564-8893 or email kandi.martin@foxcroftacademy.org.