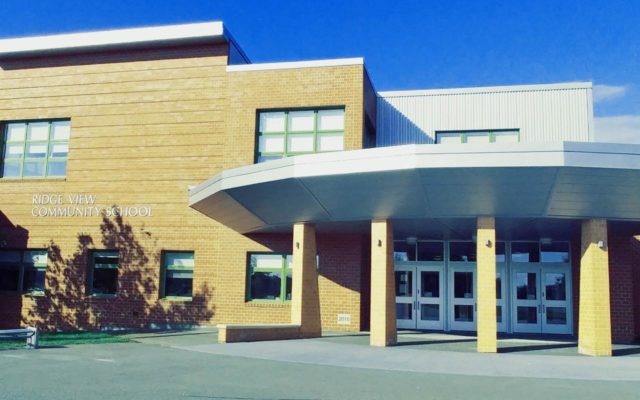 Ridge View Community School
The Ridge View Community School in Dexter.
SAD 46 classes resume under revised standard operating procedure
DEXTER – SAD 46 is among the school units across the state adjusting to the Maine CDC and Maine Department of Education's revised standard operating procedure with students having recently returned to classes after the holiday break.
A notable change is the isolation and quarantine periods for students and staff being shortened from 10 to five days, consistent with recently updated guidance from the U.S. CDC.
The adjustments are all designed to help keep more students learning in school while minimizing disruptions and protecting the health and safety of students and staff. The new SOP was discussed by the SAD 46 directors during a regular monthly meeting held over Zoom on Jan. 5.
"The year to date we have had 122 positive cases at Ridge View, that includes 31 staff," District Nurse Crystal Greaves said at the start of the discussion. She said more than 400 members of the pre-K to grade eight school community are taking part in pool testing.
"At the high school, we have had 42 positive cases and we've had 16 at [Tri-County Technical Center]," high school nurse Angie Buker said. She said the secondary school has 165 pool testing participants.
"Only nine positives are quarantining right now so that's a huge positive change," Buker said.
"Isolation and quarantine times have gone from 14 days originally to 10 days to five days now," Greaves said about those testing positive.
"When symptoms start or a positive test is day zero, the following is day one," she said about the five-day timeline. "As long as you are improving you can return to school," she said. Otherwise, such as with the development of a fever, the five days starts over.
"Regardless of where you're exposed, you can continue to come to school," Greaves said. The nurse said if a family member tests positive, students can come to school as long as they are asymptomatic. Greaves said this in part due to SAD 46's universal masking policy being in place.
Greaves said at-home tests are not accepted for a negative diagnosis, but the school can test students on site.
She said contact tracing is still taking place in the classroom, but will no longer be done on buses or for outside activities.
Greaves said the Maine CDC has aligned its definition of what constitutes a COVID-19 outbreak in schools with the state's longstanding definition of an outbreak of other infectious diseases in schools. She said now an outbreak is defined by having 15 percent of the school population absent due to COVID-19, absences for other reasons do not count toward the 15 percent.
"We were told Monday to expect more changes in the coming weeks," Superintendent Kevin Jordan said about the SOP. "It's a living, breathing document."
In other business, the board voted to authorize Jordan to extend SAD 46's participation in the Piscataquis Valley Adult Education Cooperative through June 30, 2025. The PVAEC offers adult education and enrichment programs for residents of area school districts.
Jordan said that per the bylaws, three years' notice needs to be given to leave the PVAEC so that is why the agreement runs through the end of the 2025 academic year.
He also said the assessment for SAD 46 would likely stay the same for next year. In the 2020-21 budget the district has a $68,185 proportional share of the PVAEC budget.
Dexter Regional High School Principal Steven Bell reported that the board knows the Tiger football team won the inaugural 8-Man Small School state championship, and the squad has also been honored with the sportsmanship award from the Little Ten Conference.
"That award comes from referees and officials," Bell said. "So congratulations to that group of students and coaches."
Bell and Ridge View Principal Jessica Dyer both, on behalf of their staff, thanked the directors for the early start to the holiday vacation last month. "I think it's exactly what they needed when they needed it," she said.
Tri-County Technical Center Director Brian Leavitt said the school recently had a consultant from the Maine Department of Labor's SafetyWorks! visit to conduct an audit of the premises.
"It went very well, we have a few recommendations that need to be addressed," Leavitt said. He said the auditor will issue a report and should everything be addressed then TCTC could earn a Safety and Health Award for Public Employers or SHAPE Award.
He said the honor not only signifies that TCTC is working to keep students and staff safe, but the award can potentially help reduce insurance rates.