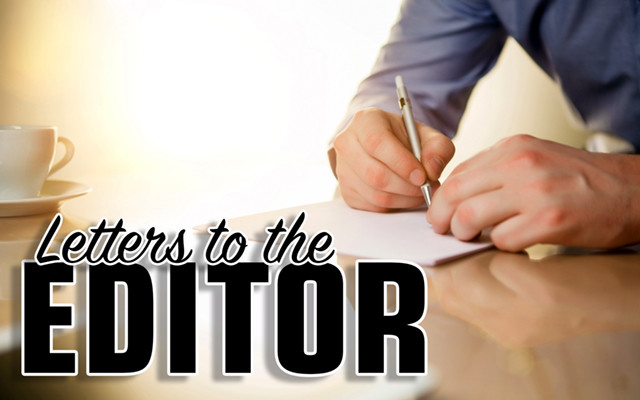 LettersToTheEditor-640×400
CMP Corridor is a terrible deal for Maine
By Rep. Jennifer Poirier, R-Skowhegan
Doug Thomas's recent letter, "Lies in NECEC TV ads" was riddled with CMP propaganda and "poisonous falsehoods," as he would call them. As someone who has recreated in the Upper Kennebec Region my entire life, I am very disappointed that he signed his name to this letter given the lasting damage it would cause to the forestry industry and our iconic brand.
In his column, Mr. Thomas criticizes CMP Corridor opponents for saying that the "clean, renewable energy from NECEC will go to Massachusetts." While this power isn't clean, according to Maine's own renewable portfolio standards, he has a point. Only 95 percent of the power is destined for Massachusetts. Mainers could see a maximum of 5 percent of the power. The average Maine consumer could see a savings that would equate to a cheap cup of coffee each month (far less than the double digit increase consumers will see after the approved CMP rate increase in August).
Mr. Thomas also refers to the "generous package of benefits for Mainers" that Gov. Mills negotiated. When broken down over the years, without accounting for inflation, it's worth roughly $0.41 per month per Mainer, and that's only if you purchase an electric vehicle and a heat pump for your home. Neither of these options are practical in our area where winters are cold and commutes are long.
Perhaps the most ridiculous CMP claim Mr. Thomas regurgitated in his letter is that "Precisely zero trees on Maine's public lands will be felled." All one has to do is look up the forest operations notification to see that CMP intends to permanently change the use of public land from forest into a transmission power corridor. Further, the Agriculture, Conservation and Forestry Committee has three times declared that the CMP Corridor will be a substantial change in the use of the land that requires a 2/3 vote, and the full Legislature just affirmed that finding with a Joint Order that passed just weeks ago. Unless power lines can miraculously float above the forest, clear cutting will absolutely occur.
Recently, my colleague Sen. Russell Black, R-Wilton a forester who has worked in the woods for five decades, visited the clear cuts in Segment 1. His photos and findings are 100 percent in line with the footage shown in ads today. What he saw was nothing short of complete carnage, and the cuts he personally measured are nearly twice as wide as what CMP has advertised. CMP doesn't want us to know what they're doing in some of the most remote corners of our state because it's shameful. A very special part of Maine is being destroyed so Massachusetts ratepayers don't have to live with the hideous infrastructure necessary to meet their clean energy goals.
A few months ago, I alerted my colleagues with this letter that the CMP Corridor has set aside a 300-foot wide corridor through our backyard to accommodate for an additional line later to pull large scale wind and solar from our region. I know this because I heard CMP's former spokesman, John Carroll, admit it at a Somerset County Commissioners meeting. He also included this information in an email to a Lewiston city official where he wrote, "It's important to recognize that until CMP created the corridor to Quebec, there was no open path to that region, and even once the NECEC is in place, the corridor will have room for a second line, which could be AC if the demand warrants it." For those of you who aren't aware, AC lines are used to transmit wind power.
This corridor is phase one of a much larger plan to exploit this area that we all love so much. It is shocking that Doug Thomas would support these commercial efforts. But then again, he was the prime sponsor of an equally unpopular proposal to construct a private east/west highway that would have partially followed the same route.
Don't be fooled by Mr. Thomas's unfounded claims. CMP is desperate to force this unpopular line through our region to bolster their bottom line. But it will not have the same positive impact on our region or state.
For years now, long before being elected to serve in the House of Representatives, I have strongly opposed the CMP Corridor because I am concerned about what we are giving up, all for 38 permanent jobs. We are not an extension cord for Massachusetts and the CMP Corridor is a terrible deal for Maine.