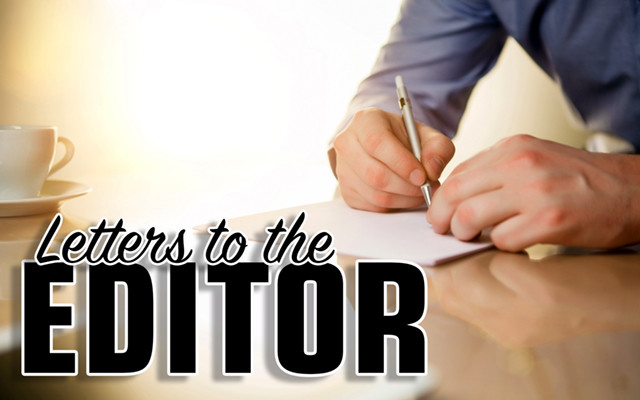 LettersToTheEditor-640×400
Lies in NECEC TV ads
By Doug Thomas
Don't you wish Maine had a truth-in-advertising law that prohibited shadowy special interest groups from lying in their TV ads? I know I do. I see so much nonsense about the New England Clean Energy Corridor (NECEC) that is entirely untrue or lacks meaningful context, it makes me change the channel.
The NECEC is a good project for Maine, one that will bring jobs, clean energy and other key benefits right here to the Pine Tree State. Unfortunately, out-of-state oil and gas companies have funded a campaign to spread misinformation about the project.
Here is a short list of the most poisonous falsehoods about the NECEC along with a healthy antidote of the facts.
Myth: All the clean, renewable energy from the NECEC will go to Massachusetts.
Fact: Mainers will get electricity from the NECEC. This project will bring clean, renewable hydroelectric power to Maine's electric grid in Lewiston and then directly into Maine homes; enough power to fuel 70,000 Maine homes. Mainer's will see $140 million in direct electric rate relief and another $350 million in relief from reductions in wholesale electricity prices over the next fifteen years. Lower income Mainers will see additional rate relief of $50 million.
Myth: Mainers don't benefit from the NECEC.
Fact: Last year Gov. Janet Mills announced she negotiated a generous package of benefits for Mainers resulting from the NECEC. They include a $10.5 million investment in economic development and regional tourism, $10 million for the installation of high efficiency heat pumps intended for lower income individuals in Maine, $18 million a year in new tax revenue for host communities, support for first responders, schools, and property tax relief. The project also invests in rural Maine's broadband infrastructure at a time when more Mainers are working from home.
Myth: The NECEC will damage Maine's pristine forests.
Fact: The NECEC will protect Maine's untouched forest. Precisely zero trees on Maine's public lands will be felled. No clearcutting. Those images you see in TV ads showing deforestation? They weren't even shot in Maine. They are lies. Period. The NECEC was specifically engineered to leave a light footprint. That's why two-thirds of the corridor will run along existing powerlines. And the rest will sit within an area that has been the site of commercial logging for 100 years. There are already 5,000 logging roads running through that land.
Even better, the NECEC invests in a cleaner Maine for our children and grandchildren. It will remove 3 million metric tons of carbon from the region every year. It invests $200 million in efficiency upgrades to Maine's electric grid and $10 million more in Maine's electric vehicle infrastructure.
Myth: The NECEC will create only low-paying, temporary jobs for out-of-state workers.
Fact: The project will create 1,600 good paying jobs, at least 80% of which will go to Maine workers. Tim Burgess of the IBEW Local 104 has said, "From supporting Maine-based union labor to contracting with Maine businesses for construction materials, the NECEC project has always been a good deal for Maine." The project has already put 360 Mainers to work in Somerset County at an average wage of $38 per hour. Some of the jobs are temporary in the sense that all construction jobs are temporary until the project is finished. But the NECEC will also create hundreds of permanent jobs for Maine workers.
My mother used to tell me not to believe everything I read. That goes double for the misinformation, half-truths, and outright lies you see in TV ads. The next time you see a TV ad against the NECEC, I hope you'll remember two things: 1.) These myths they are peddling are simply not true; and 2.) They are paid for by out-of-state oil companies that will stop at nothing to prevent clean, renewable hydropower from coming to Maine.
Thomas, of Ripley, is a former state senator from Piscataquis.