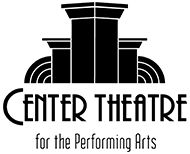 Center Theatre awarded USDA column funding
DOVER-FOXCROFT — The Center Theatre in Dover-Foxcroft was recently notified that it has been awarded a grant from the United States Department of Agriculture's Community Facilities Grant program. The $28,000 grant will fund work to repair and stabilize the columns that support the Center Theatre over the banks of the Piscataquis River.
The grant had been in doubt after the Piscataquis County Commissioners voted in the spring not to support the project. According to Patrick Myers, the Center Theatre's executive director, the public outcry in response to that decision helped the theatre secure the USDA grant.
"While the lack of support from the county was unprecedented, the outpouring from the community, as well as letters of support from town, state and federal officials, made it clear to the USDA that the Center Theatre was a valuable community asset that should be eligible for funding," he said. "The fact that we've had a spotless record working with the USDA on several previous projects was also something in our favor."
The columns that support the theatre were originally built in 1940 and have weathered 80 years of spring floods and freeze/thaw cycles very well, Myers said. However, to ensure that the columns continue to support the building for another 80 years, the Center Theatre decided it was time for some preventative maintenance.
"This wasn't a project we could take care of on our own," Myers said. "So we hired James Sewall Company in Old Town to do the engineering necessary to determine the scope of work and create the bid packets to send to contractors." Myers hopes that the work will be completed before winter, but since there are no imminent problems, the project might not be completed until 2022.
Along with the support from the USDA, the theatre also received a Historic Preservation Grant from the Maine Historic Preservation Commission, as well as major support from Pleasant River Lumber and many other private donors.
The Center Theatre is a 501(c)3 non-profit organization with a mission to make arts, education and entertainment accessible to our rural communities to engage and inspire. For more information on the column project or any programming at the Center Theatre, call the box office at 207-564-8943 or visit the theatre website at www.centertheatre.org.