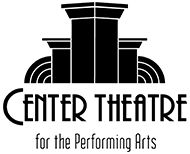 Centre Theatre eligible to apply for USDA funding for structural repairs
DOVER-FOXCROFT — The Center Theatre can still apply to USDA Rural development for assistance on a structural update, despite the Piscataquis County Commissioners voting down a letter of support for the project last month.
An April 3 post on the Center Theatre Facebook page said word was received the day before that "USDA officials at the state level have determined that the Center Theatre has significant community support. This doesn't mean that the grant to repair the columns is approved, but it does mean that we are eligible to apply for the grant and the whole process can move forward.
"The next steps are to complete the application and send out the bid packet to find out the estimated cost to repair the columns. If the USDA approves the grant, they will fund 55 percent of the project and we'll still have to raise the other 45 percent. Click here to visit our "Support the Columns" fundraiser: https://ci.ovationtix.com/35702/store/donations/42239.
So thank you! We couldn't have gotten here without your calls, emails, and letters. We were able to demonstrate local, regional, state-level, and federal support for the Center Theatre and our work to make arts, education, and entertainment accessible to our rural community. We're humbled by all you have done for us and we're committed to continue to do all we can for the community."