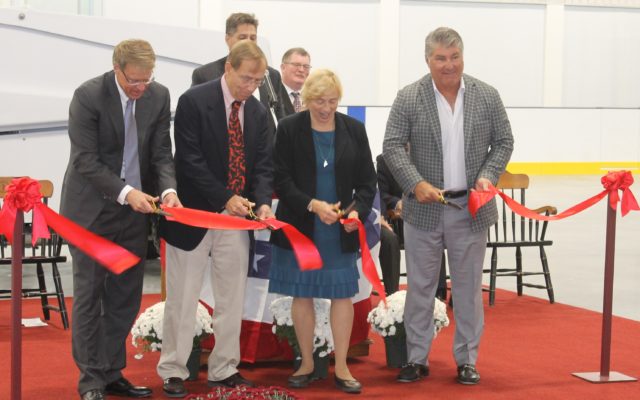 PO-icearenaribbon-41-19
Observer file photo/Stuart Hedstrom ICE TIME -- Cutting the ceremonial ribbon for the Piscataquis County Ice Arena in Dover-Foxcroft in September 2019 were, from left, Libra Foundation Chairman & CEO Craig Denekas, Foxcroft Academy Board of Trustees Chair Dr. Richard Swett, Gov. Janet Mills and Boston Bruins Hockey Hall of Fame member Ray Bourque. The story headline "Puck drops for Piscataquis County Ice Arena" headline by the Piscataquis Observer's Stuart Hedstrom earned second-place honors for sports headline in the weekly one category of the Maine Press Association's 2020 MPA Better Newspaper Contest.
Hedstrom earns two honors in newspaper contest
The Piscataquis Observer's Stuart Hedstrom picked up a pair of honors among the state's smaller weekly publications division from the Maine Press Association in the 2020 MPA Better Newspaper Contest on Oct. 24 during the organization's virtual awards presentation.
Hedstrom earned second place for sports headline with "Puck drops for Piscataquis County Ice Arena" for the story on the ribbon-cutting ceremony opening the facility on West Main Street in Dover-Foxcroft last September (http://observer-me.com/2019/09/30/news/puck-drops-for-piscataquis-county-ice-arena/).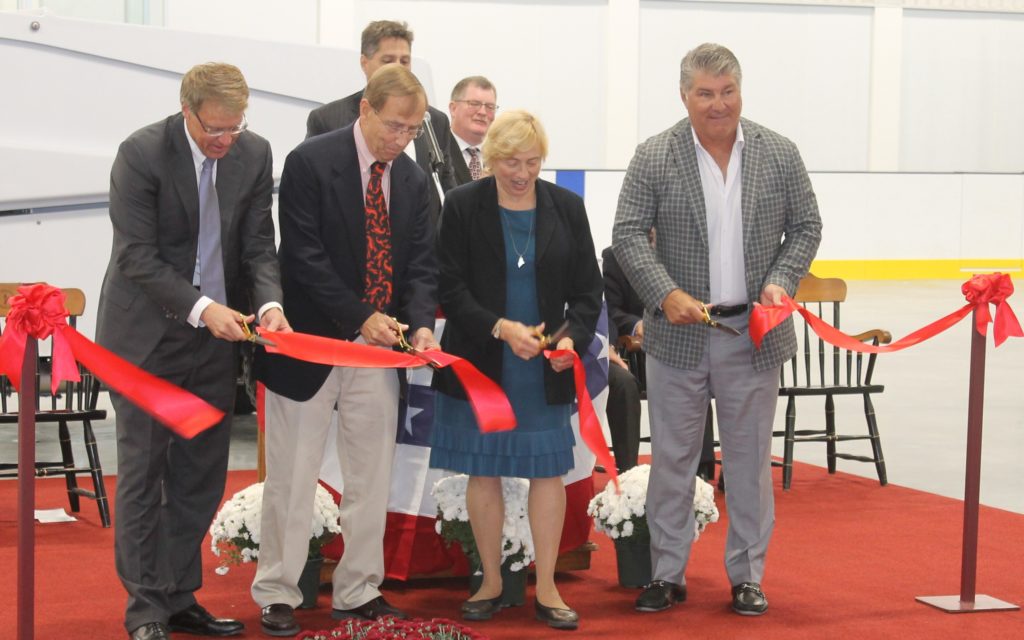 He also was honored with the third-place education story for a February article on a group's efforts to bring a playground to the Penquis Valley School in Milo (https://observer-me.com/2020/02/20/news/group-working-to-bring-playground-to-penquis-valley-school/).
Matthew Gagnon, whose columns regularly appear on The Piscataquis Observer opinion page as well as in the Bangor Daily News, earned second-place recognition for the Opinion columnist in the daily category.
The Bangor Daily News' Ernie Clark, who is a resident of Dover-Foxcroft and Foxcroft Academy graduate, received a trio of honors in the daily newspaper division. Clark earned first place in the game story category for his piece on the
2020 Class B boys basketball championship.
Clark also was awarded third-place in sports profile for a feature on former MCI prep basketball coach Max Good and third place in the sports columnist category for his piece on his grandmother's basketball career.
Journalists, editors and advertising representatives from other out of state publications judged contest entries from weekly and daily newspapers throughout the state. A complete list of 2020 award winners will be posted on the MPA's website at www.mainepressassociation.org.