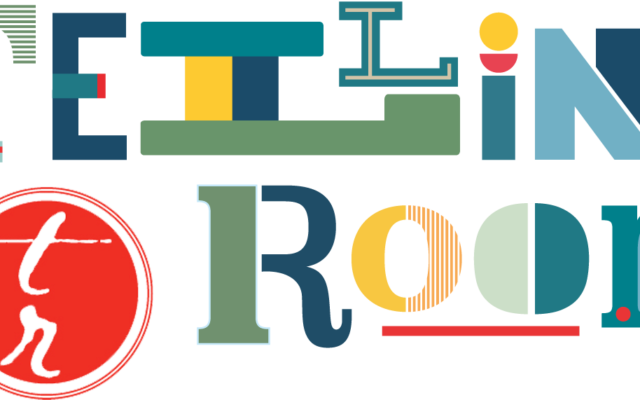 D-F teen honored by The Telling Room in statewide writing contest
PORTLAND — The Telling Room, a literary arts education organization whose mission is to empower youth through writing and share their voices with the world, is thrilled to recognize 16th young authors from across Maine as county winners in the 16th annual Statewide Writing Contest.
The Piscataquis County winner is James Corbin, a 13-year-old homeschooler from Dover-Foxcroft. He enjoys writing poetry immensely. His other interests include art, traveling, reading, and baking.
Corbin's "Ode to Joy" was inspired by his little brother's birth during a time of grief and loss.
To read "Ode to Joy", please go to https://www.tellingroom.org/16-counties/ode-to-joy-by-james-corbin-piscataquis-county-winner.
Each year The Telling Room encourages youth to submit work to the annual contest, and this year in total, 350 youth ages 6- 18 rose to the occasion, submitting over 500 pieces of creative writing from 165 Maine cities and towns. For the first time ever, The Telling Room received multiple submissions from writers in each of Maine's 16 counties.
To recognize the wide geographic participation in this year's contest, The Telling Room has honored one writer from each of Maine's counties, in addition to the grand-prize winner. Jules Vázquez, age 15 of South Portland, was selected as the Cumberland County winner and grand prize winner for their poem, "Older Sister to Younger Brother." The panel of 24 judges who selected the grand prize and county winners included educators, local authors, Telling Room alumni, and current Telling Room students. The winning pieces span genres such as poetry, fiction, nonfiction, and horror.
The county winners are"
"The Jacket" by Alexandra Dening, 17, of Leeds (Androscoggin)
"Losing Something You Can't Touch" by Maggie Bell, 14, of Caribou (Aroostook)
"Mom's Echo" by Charlie Levesque, 9, of Farmington (Franklin)
"Isn't It Beautiful?" by Avalon Tate, 13, of Otis, (Hancock)
"Oblong Tin, Yellow Box" by Sophie Mihm, 17, of Sidney (Kennebec)
"My First Fish" by Sigmund Alexander, 10, of North Haven (Knox)
"Oarlock" by Milo Popken, 10, of South Bristol (Lincoln)
"Chains" by Abby Shedd, 9, of Stoneham (Oxford)
"Birthday in Kyiv" by Sophia Tyutyunnyk, 14, of Orono (Penobscot)
"The Shadow Man" by Madeline Rice, 14, of Georgetown (Sagadahoc)
"Feel Me" by Baylee Lord, 15, of St. Albans (Somerset)
"Slipshod Thoughts on a Magnetized Home" by Willa Bywater, 17, Belfast (Waldo)
"The Race" by Derek Bright, 14, of Addison (Washington), and
"The Pink Pen" by Sabine D'Aran, 14 of South Berwick (York).
"It was so exciting to receive submissions from each county, and we wanted to honor these writers who participated from all around Maine," says Lead Teacher Jude Marx, who co-teaches The Telling Room's Publishing Workshop, a program where young readers and writers take the creative lead on The Telling Room's upcoming books and the annual writing contest. "Each piece chosen presents a unique voice and story, as well as stunning craft. I hope by reading these pieces we can learn from the experiences, wisdom, and brilliance of these young writers."
"I was very surprised that I won the county award. I was also very thrilled and grateful. It meant a lot to me that my piece was chosen because of the situation in Ukraine, and because of how much my family's experience changed me," Sophia Tyutyunnyk, the Penobscot County winner, whose piece "Birthday in Kyiv" shares the story of visiting the circus, a bright moment during a difficult time. "We were held in Ukraine for three months in 2018, and I will never forget those 90 days. To be honest, I didn't go into this expecting to win because I've never entered my writing in a competition before, but it's wonderful to have more readers and for my work to be noticed."
The grand-prize winner receives publication in The Telling Room's annual anthology of youth writing, as well as a cash prize of $250. Each county winner will also be published in the upcoming anthology, and receive a cash prize of $50.
The Telling Room is a Maine-based literary arts education nonprofit whose mission is to empower youth through writing and share their voices with the world. Focused on young writers ages 6-18, its 10 different writing and publishing programs seek to build confidence, strengthen literacy skills, and provide real audiences for student writing. In 2021, former President Barack Obama dropped in for a Zoom visit with The Telling Room's Young Writers & Leaders program, which received a prestigious National Arts and Humanities Youth Program Award in 2015 and was recognized as one of the top youth arts and humanities programs in the nation.
For author bios and to read the winning pieces, please go to https://www.tellingroom.org/writing-contest.