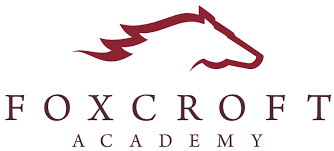 Foxcroft Academy Bicentennial events
DOVER-FOXCROFT — Foxcroft Academy students present the "History of Foxcroft Academy"
on Thursday evening, Jan. 26 at 6 p.m.
Student teams representing each grade level will present the history of Foxcroft Academy in 20-minute segments covering 50-year periods. During a student assembly in October, class presidents selected the period of history each class would study. The seniors drew 1823-72, the juniors 1873-1922, the sophomores 1923-72, and the freshmen selected 1973-2022. The students involved with the presentations will be graded to receive half a credit and will address standards on creativity, organization, information accuracy, citation, and team involvement.
This event represents the primary student Bicentennial event of the year, which followed the students' floats during Homecoming representing something during their 50-year period. Students also earned points toward the coveted Golden Pony trophy by dressing in costumes during the November Masquerade Ball representing the various decades of history since 1823.
Following the presentations, fireworks will be set off to celebrate Foxcroft Academy's 200th-year birthday. The snow date is Tuesday, Jan. 31 at 6 p.m., which is the official birthday of the Academy. The public is invited to attend what hopes to be an informative and entertaining evening.
At the morning assembly on Tuesday, Jan. 31 we will officially mark Foxcroft Academy's 200th birthday. Representatives from national, state, and local levels have been invited to attend to offer their sentiments along with a presentation from the Hon. Kevin Stitham, a noted Academy historian, former trustee, and current honorary trustee. The public is invited to attend this 10:30 a.m. assembly.