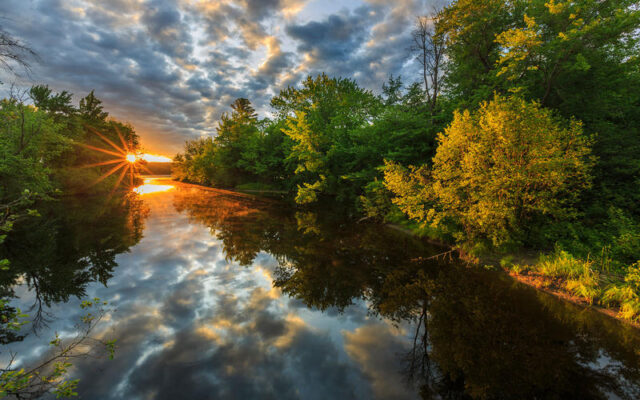 Pleasant River headwaters forest
Photo courtesy of Appalachian Mountain Club A view of the Pleasant River headwaters forest in Piscataquis County.
Piscataquis County is asking students to design a logo for the county
DOVER-FOXCROFT — Piscataquis County is inviting students of all ages to design a logo or seal that celebrates the area's heritage and beauty, and one that officials can use on documents, business cards and in other places.
Students from schools in Dover-Foxcroft, Greenville, Guilford and Milo may participate, along with homeschooled students, County Manager Mike Williams said. Submissions are due to the county office by 4 p.m. April 14.
Maine counties such as Aroostook and Somerset have logos on their websites, but Piscataquis has never had one, and the contest is a creative way to involve the county's youngest residents, Williams said.
The county manager broached the idea of designing an official logo for Piscataquis County when he first took on the position, he said, and it came up again more recently after Commissioner Paul Davis asked for business cards.
"For whatever reason, Piscataquis never had one," Williams said. "We just want something that embraces the body and heritage of Piscataquis County."
Aroostook's logo, for example, is circular and divided into segments that feature moose, potatoes, snowmobiling and other images. It's displayed on several billboards, according to the county's website.
Contest rules are fluid, as long as the design encompasses Piscataquis County, which was done intentionally to give students a chance to be creative, Williams said. He hopes it encourages students to research the county's history and learn something new about their home.
A design from a first-grader will look very different from what a high-schooler produces, Williams acknowledged. "But who knows," he said, "the commissioners may like that because it's promoting the kids in the county."
Williams is in the process of sharing information with superintendents. Eventually, he'll assemble a panel of judges to choose the winning design, he said. Judging will wrap up on May 26.
Students should mail or drop off their designs to the commissioners' office at 163 E. Main St. in Dover-Foxcroft, or email Williams at countymanager@piscataquis.us.