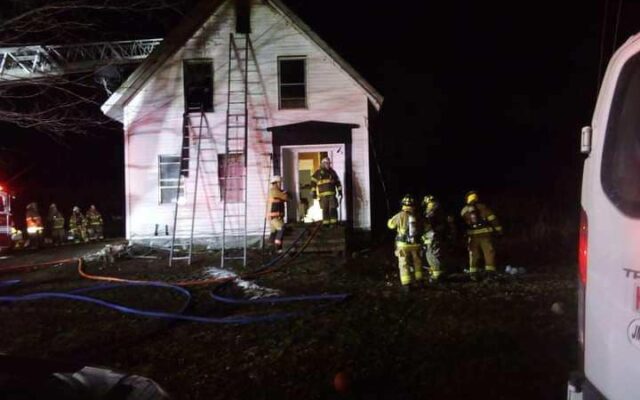 Dover-Foxcroft-house-fire-010423
Photo courtesy of Dover-Foxcroft Fire Department HOUSE FIRE — A Dover-Foxcroft family with a newborn is without a home after a fire destroyed their house on East Dover Road on Wednesday.
Chimney fire destroys home displacing Dover-Foxcroft family with newborn
DOVER-FOXCROFT— A Dover-Foxcroft family with a newborn is without a home after a fire consumed their two-story house just days into the new year.
An emergency call about a house fire on East Dover Road came in at 7:11 p.m. Wednesday. Fire crews from eight departments fought the blaze, which began in the chimney and spread to the second floor and roof, Dover-Foxcroft Fire Chief Brian Gaudet said.
This was the first fire of 2023 for Dover-Foxcroft's department, said Gaudet, who started as fire chief four days ago.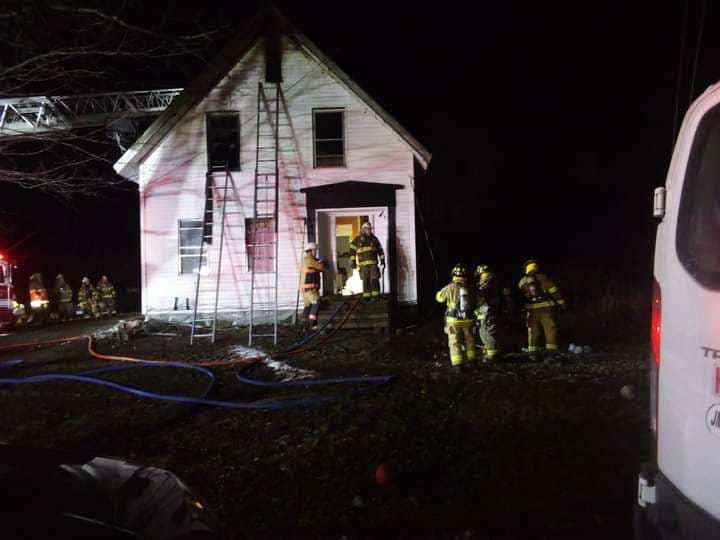 The house is still standing thanks to firefighters who battled the flames for several hours, but it had significant damage leaving it uninhabitable. The family managed to escape unharmed, and the Red Cross is assisting them, the chief said.
When Gaudet arrived, one of the homeowners and his dog were outside, he said. He was not aware of other pets.
Firefighters were able to move a crib or bassinet from the house that wasn't damaged by flames or water; it was one of a few items the homeowner asked to be saved, Gaudet said.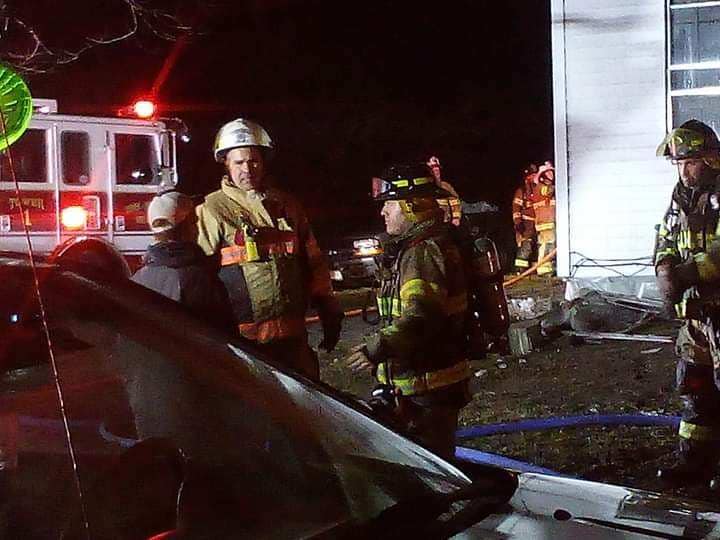 The fire was concentrated on the second floor and traveled to the attic, where it made its way into a space between two roof systems, he said.
Firefighters spent about three hours extinguishing the fire. Crews from Dover-Foxcroft, Bowerbank, Brownville, Dexter, Guilford, Milo, Monson and Sangerville were there, along with several other agencies that provided support and covered the rest of Piscatquis County.
A downtown business owner, Holly Kishbaugh, has volunteered to collect diapers and wipes for the family's infant. She is accepting donations at her family consignment shop, Repeat After Me, at 64 East Main St, Suite E.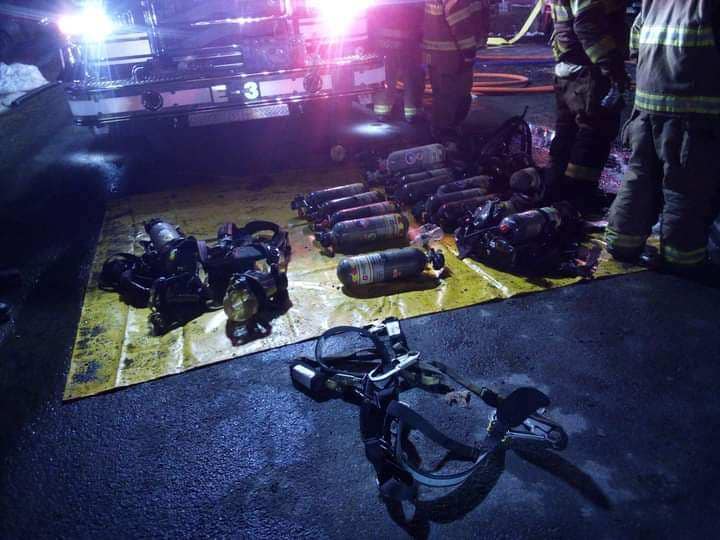 Community members have also offered to donate clothing, bedding and other necessities, according to conversations on a local Facebook page.
"Dover is a really tight-knit community, and people seem to really come together during times of need," Gaudet said.