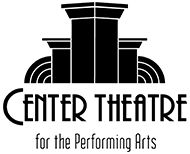 Theatre receives $5,000 for Giving Tuesday
DOVER-FOXCROFT — The Center Theatre for the Performing Arts announced that it has received a $5,000 matching pledge to be used on Giving Tuesday. The donor, who wishes to remain anonymous, has pledged up to $5,000 to match donations and pledges that the Theatre receives next Tuesday, Nov. 29. According to the website GivingTuesday.org, "GivingTuesday was created in 2012 as a simple idea: a day that encourages people to do good. Since then, it has grown into a year-round global movement that inspires hundreds of millions of people to give, collaborate, and celebrate generosity."
Patrick Myers, the Center Theatre's executive director, is making it as easy as possible for people to donate on the 29th, "We have a special page and link on our website, folks can call the Theatre and donate with a credit card, visit in person, or mail a check," he said.
Myers said the check doesn't have to arrive exactly on Tuesday but donors should put "Giving Tuesday" on the memo line so it gets counted towards the match. "This is a great opportunity for the Theatre," Myers said, "and we hope to make the most of it. All donations received on Tuesday will go towards our education and outreach programs in 2023."
The Center Theatre is a 501(c)3 non-profit organization with a mission to make arts, education, and entertainment accessible to our rural communities to engage and inspire. More information on the Center Theatre and all their activities can be found at www.CenterTheatre.org, by calling the Theatre at 207-564-8943, or by visiting in person at 20 East Main Street in Dover-Foxcroft.