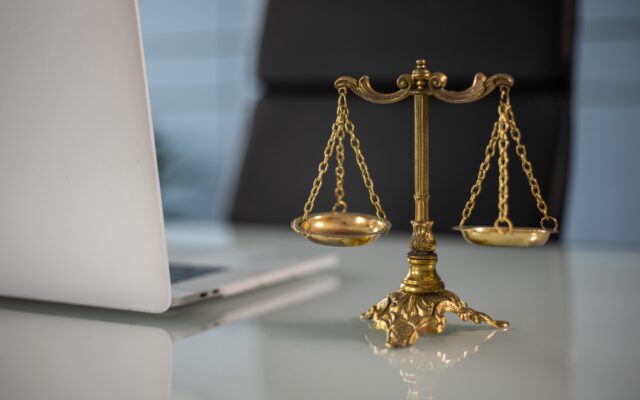 Scales-of-Justice-Judge-Law-Court-Maine-Bangor-Courthouse-1
Dover-Foxcroft man who assaulted day care workers gets 45 days in jail
DOVER-FOXCROFT — A Dover-Foxcroft man accused of assaulting a local day care's owner and an employee and fleeing with his two children was sentenced to 45 days in jail, according to the Piscataquis County district attorney's office.
The incident took place at Little Organics Early Learning Center, a day care in Dover-Foxcroft, on May 25, 2021.
In July, a jury convicted Scott Harmon, 50, of two counts of assault, a Class D crime, Assistant District Attorney R. Christopher Almy said at the time. A reckless conduct charge was dismissed, according to court records obtained Tuesday.
Harmon appeared before Superior Court Justice William Anderson on Monday at the Piscataquis County Courthouse in Dover-Foxcroft. He was sentenced to 45 days at the Piscataquis County Jail starting Oct. 3. Harmon was also ordered to pay $800 in fines.
The business owner called 911 from the facility at 7:50 a.m. May 25, 2021, to report that Harmon and two others had barged inside and assaulted her and another employee, according to information provided by the district attorney's office.
Harmon took his twin sons, and along with his two companions, drove away in a black GMC Acadia. A Dover-Foxcroft police officer later found him at his residence.