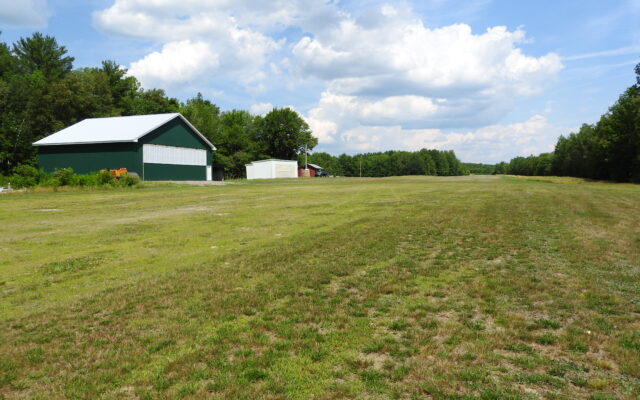 DSCN5965
Photo courtesy of Ted Luebbers FLY IN TO DOVER-FOXCROFT – The runway is a hard pact and the grass is cut short at the Charles A. Memorial Field in Dover-Foxcroft.
Maine grass airstrip survives solar farm threat
By Ted Luebbers
DOVER-FOXCROFT – The Charles A. Chase Memorial Field in Dover Foxcroft (44B) was almost lost to the general aviation flying community and replaced with a solar farm.
This well-established grass strip, (9/27) is 2,926 by 75 feet, in a beautiful rural setting surrounded by trees. It would have been lost forever.
This airfield is located one mile south west of the business district of the town of Dover-Foxcroft. This is the largest town in Piscataquis County and the county seat. It has a population of about 4,500. This is an area of Maine made famous by the whoopie pie and that notorious nonalcoholic beverage called Moxie.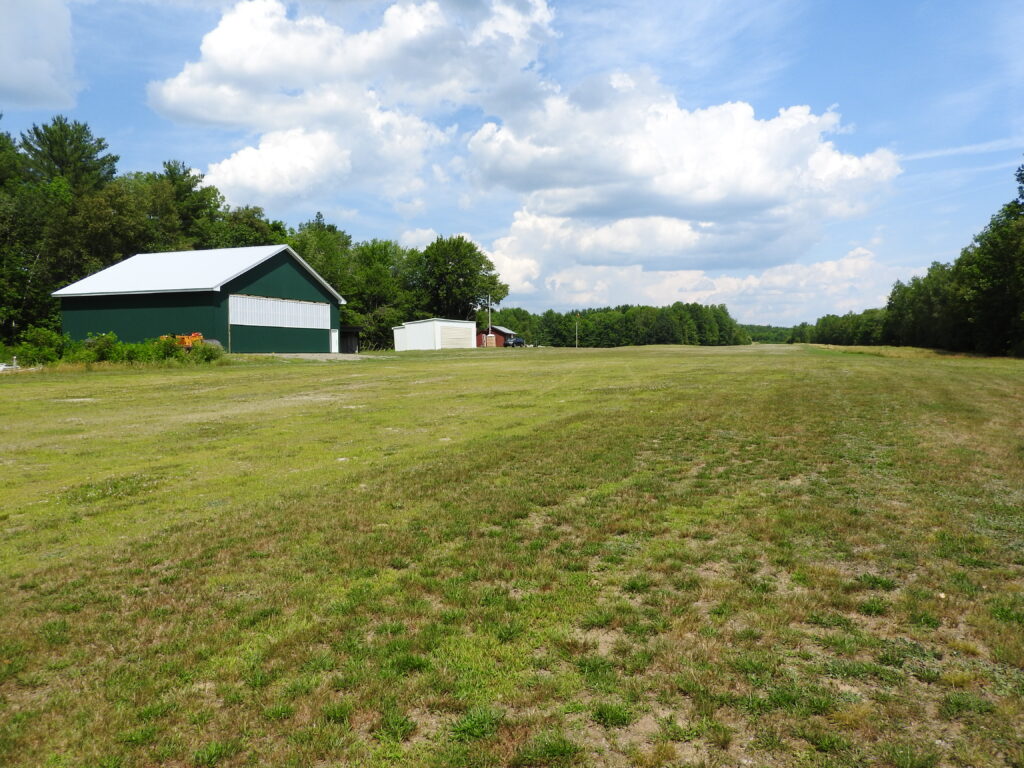 During the summer months my wife Joan and I abandon our home in Florida and come to Maine for the summer to escape the Florida heat and humidity. While we are here, we look for general aviation stories about grass airstrips and vintage aircraft.
This public airfield appeared to be well maintained as the turf was very solid and compact and the grass mowed short. There was a large Hyster powered roller parked beside one of the buildings which is used to help maintain the field.
There is a small wooden building that serves as the FBO with a porta potty outside for toilet facilities. Next to this building are several wood picnic tables that could be used by those who might fly in with their own packed lunch. Close to this spot is a wide grassy ramp area for tying down several planes and possible tent space.
This airport seems to be an ideal strip for the Recreational Aviation Foundation members to convene. They are always on the lookout for rural and off the beaten path airfields to publicize and help maintain.
The CTAF frequency for this airfield is 122.9 MHZ. There is no fuel or any repair service here. However, the Dexter Regional airport is only 10 nm to the south for fuel, and Bangor International Airport (KBGR) is 29 nm southeast.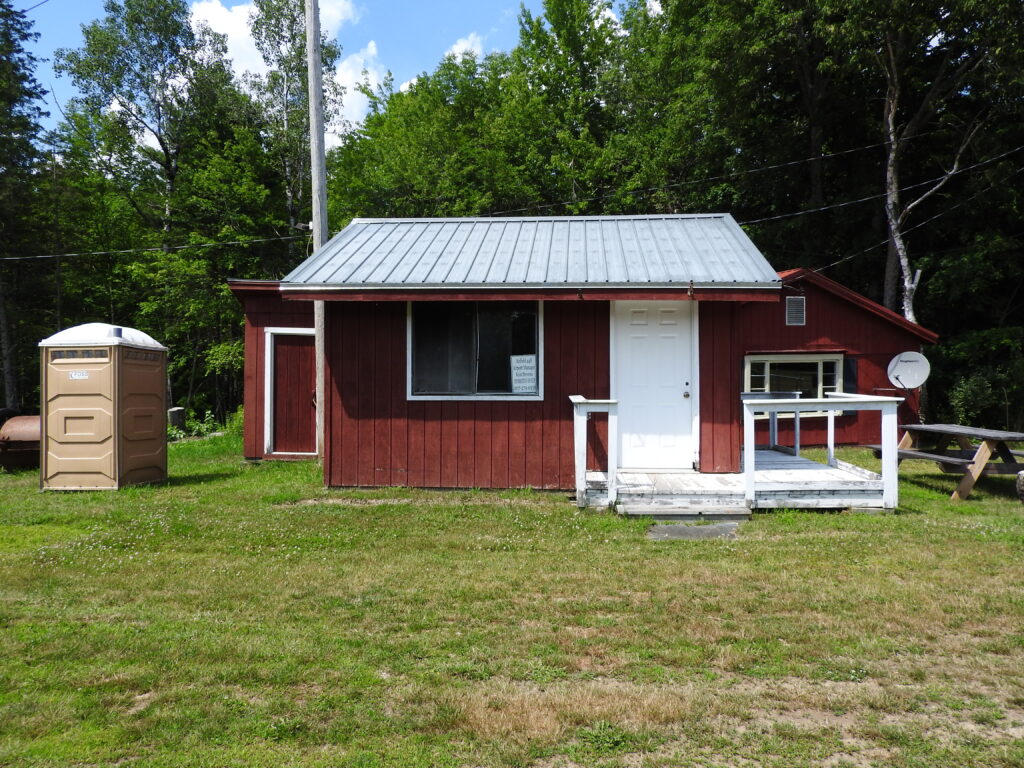 There are trees at each end of the runway, 60 feet at the end of R-9 and 30 feet at the end of R-27. The trees do not encroach too closely along the sides of the runway.
When winter comes, they don't plow the field. They have an agreement with a local snowmobile club close by to run their snow machines back and forth on the runway to groom it in such a way to make it easy for planes with skis to operate on the field.
After you arrive, if you feel the need for more civilization such as stores and restaurants or even a hospital emergency room, call Ed's taxi at 207-7176473.
While chatting with a couple of local pilots I was told this airport was almost shut down in the fall of 2019. It seemed the town fathers wanted to replace it with a solar farm. This airport had never received any federal grants so they thought this would be an easy decision.
After doing some research on this issue I discovered that Charles A. Chase Jr. was killed at this family-owned grass field in a plane crash over 60 years ago. Since that time the family considered it a memorial to Charles. As time went on the family donated the airport to the town of Dover-Foxcroft with the understanding that it would remain an airport in perpetuity.
When Charles's grandchildren got wind of the town's plan for deactivating the airport they were upset. Many of the citizens of Dover-Foxcroft supported them in convincing town fathers to reverse their decision.
At a hearing on this proposal in November of 2019 over 100 general aviation pilots, and aviation enthusiasts turned out to plead the case for not shutting down the Charles A. Chase Jr. Memorial Field.
Even AOPA, Aircraft Owners and Pilots Association, wrote a strong letter of support with reasons to keep the airport. They strongly suggested the town find other more appropriate locations for the solar farm.
Several central Maine flying clubs organized a fly-in to show support for the airport prior to the hearing.
All these folks were not opposed to solar energy but felt the town could still have this airport and find another spot for the solar farm.
As a result of all this grassroots support given to retain the airport, the town decided to find a different location for the solar farm. This resulted in a win/win situation.
If it had not been for the general aviation community banning together with the Chase family, another airport may have been lost.