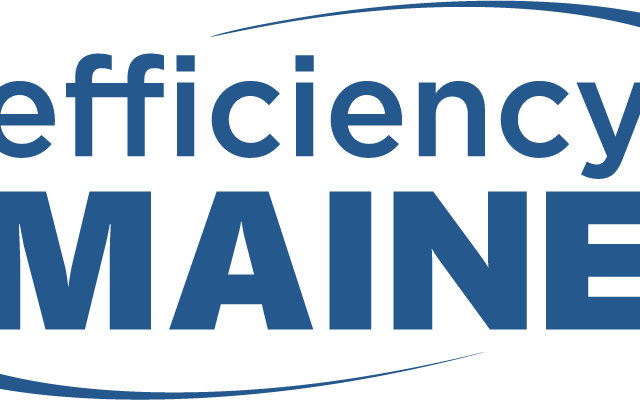 01_EfficiencyMaine_logo_primary
Efficiency Maine spotlights the contributions of contractors that support success of Trust's programs
FREEPORT – Efficiency Maine recognized the top-performing contractors that sell, install, and service high-efficiency lighting, heating and cooling systems, refrigeration equipment, electric vehicles, and other upgrades that are promoted through the quasi-state agency's programs. The event took place at the Hilton Garden Inn Freeport.
For outstanding contributions in the category of Residential Programs in 2021, the Trust recognized Dave's World, Inc., which has multiple locations including in Dover-Foxcroft, and Maine Alternative Solutions of Milo
For outstanding contributions in the category of Commercial Programs in 2021, the Trust recognized S-H Electric of Garland.
After a three-year hiatus due to the COVID 19 pandemic, Efficiency Maine hosted more than 200 electricians, plumbers, heating system installers, insulation technicians, distributors, manufacturers, business owners, and other stakeholders, who gathered for the awards and attended workshops on Efficiency Maine's initiatives and energy-efficiency trends. Workshop sessions focused on residential initiatives, including low- and moderate-income weatherization, and commercial and industrial initiatives that will invest federal funding from the Maine Jobs and Recovery Plan. Sessions also covered Efficiency Maine's demand management and electric vehicle initiatives.
"It is important to celebrate the hard work by so many dedicated contractors working in Maine's energy sector," said Michael Stoddard, Efficiency Maine's executive director. "These firms, mostly small and locally owned, are providing equipment and services that hold the key to Maine's energy consumers managing their costs by improving efficiency and shifting to cleaner energy."
In Efficiency Maine's programs, home energy upgrades are delivered by Residential Registered Vendors while energy improvements at commercial and industrial facilities are provided by Qualified Partners. Efficiency Maine presented 29 of these contractors and vendors awards for outstanding performance in selling and servicing energy upgrades using financial incentives of the statewide efficiency programs. These companies, among the more than 1,000 trade allies listed on the organization's website, are experienced vendors, contractors, suppliers, and other professionals who supply or install energy-efficient equipment, receive training from Efficiency Maine, and are familiar with Efficiency Maine's incentive programs.
Efficiency Maine Trust is the independent administrator for programs to improve the efficiency of energy use and reduce greenhouse gasses in Maine. The Trust does this primarily by delivering financial incentives on the purchase of high-efficiency equipment or changes to operations that help customers save electricity, natural gas and other fuels throughout the Maine economy. The Trust is a quasi-state agency governed by a Board of Trustees with oversight from the Maine Public Utilities Commission. Visit www.efficiencymaine.com for more information.