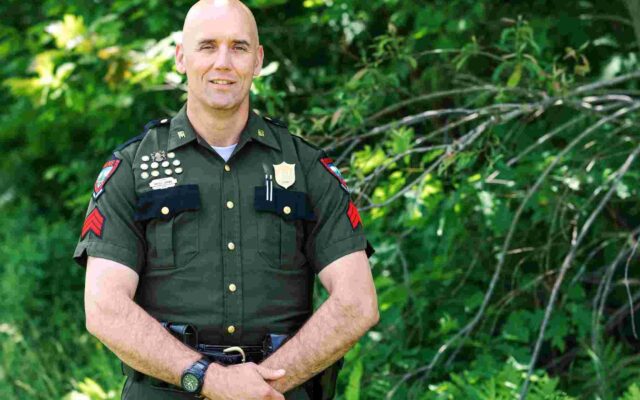 LORING-WEB-3
Photo courtesy of Maine Warden Service SUPERVISOR OF THE YEAR – Maine Warden Service Sgt. Bruce Loring of Division D in Greenville is the 2021 Maine Game Warden Supervisor of the Year.
Sgt. Loring named Maine Game Warden Supervisor of the Year
WINSLOW – Maine Warden Service Sgt. Bruce Loring – of Division D in Greenville who supervises wardens in Piscataquis County – was honored as the 2021 Maine Game Warden Supervisor of the Year at the annual Maine Warden Service Awards ceremony at the Winslow VFW on June 15.
Loring has been a Maine Game Warden since 1995, is a valuable member of several specialty teams, a cadre at the Maine Criminal Justice Academy, and a strong leader throughout his career. His outstanding work as a sergeant in Division C in Bangor and most recently in Division D in Greenville made him a natural choice for this award
Loring was lauded for his work with operation Stonegarden in Washington County, and his ability to work with partners such as the Department of Homeland Security, US Border Patrol and Customs Enforcement. He was also commended for his supervisory skills with fish and game enforcement details and search warrants.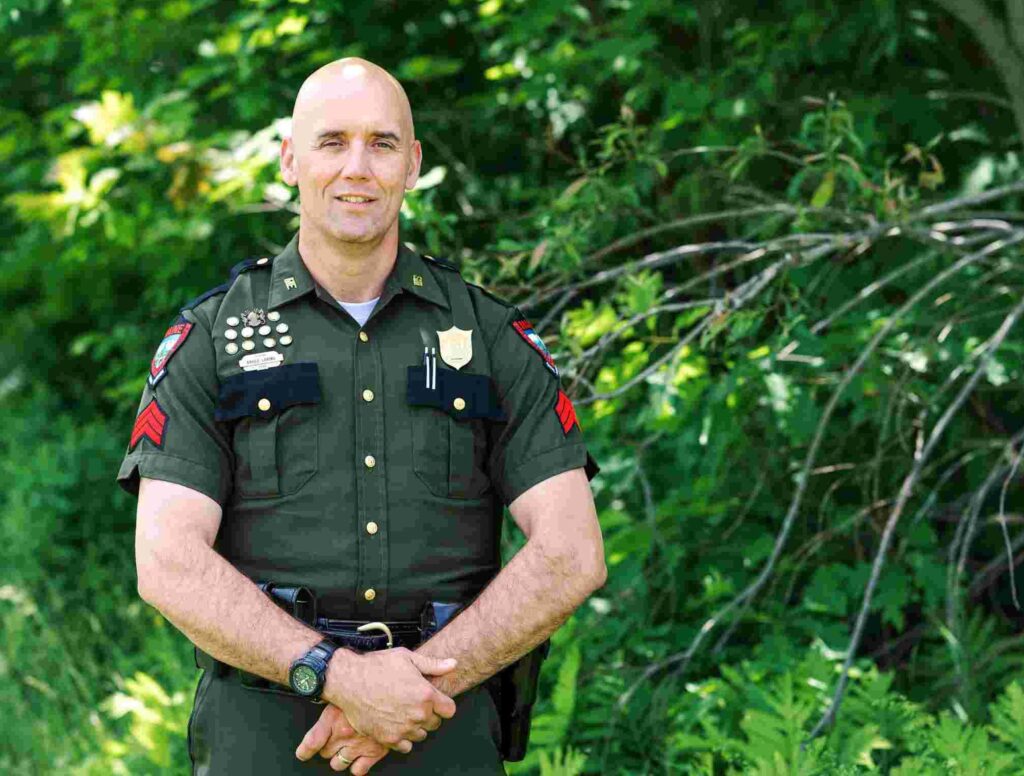 Loring participates in multiple search and rescue operations, including organizing and assisting in a carry out rescue of an injured hiker on the Bold Coast Trail in Cutler and an extended search for a missing person in Enfield. The Enfield person was located deceased, and the family of the missing person was so impressed with Loring, they sent a letter commending Loring's "dedication, perseverance and kindness."
For those reasons and those more detailed in his nomination form, Loring was named the 2021 Maine Game Warden Supervisor of the Year.
The Outstanding Supervisor Award is presented annually to the supervisory officer who has demonstrated superior knowledge and leadership in conservation law enforcement supervision and by doing so has gained the respect of administrators, supervisors, fellow officers, other Department employees, other agencies and the public regarding expertise and performance in the field of supervision.
Among the Exemplary Service Award honorees are Game Wardens Mark Hutcheson and James Gushee and Allagash Waterway Ranger Jay Young. They were recognized for their work in rescuing two canoeists in May 2021 whose canoe had capsized and the pair were drifting in the frigid, stormy water on Chamberlain Lake for over 90 minutes.
Department of Inland Fisheries and Wildlife Commissioner Judy Camuso was the featured speaker at the awards ceremony, which was held in person for the first time since 2019.
"It is an honor to recognize the outstanding work of those protecting Maine's natural resources, and protecting those that enjoy them," said Camuso. "The outstanding work of the men and women in the Maine Warden Service is well known not only in Maine, but beyond our borders as well."
Achievements that were recognized included incidents where human lives were saved, and other awards highlighted the conservation of Maine's fish and wildlife resources in ways deserving of special recognition.