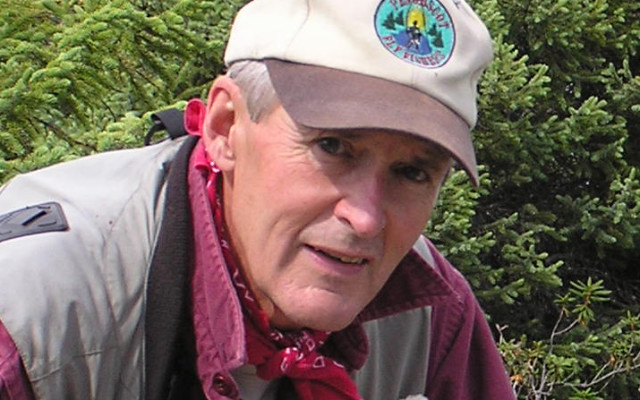 23112101_H18775345
V. Paul Reynolds
New hunting trends point to increased popularity
By V. Paul Reynolds
Fueled by a liberal press and the animal rights lobby during the past decade, the conventional notion has come to be this: recreational hunting is on the skids, living on borrowed time. Even among the ranks of outdoor writers, there are some of my peers who have bought into this negativity, arguing that the blood sports are terminal in Western culture.
Is that really the case?
Statistics really don't support the naysayers. In 2004 there were about 15 million licensed hunters in the U.S. Granted the numbers dipped slightly below that total during the following decade, but then peaked at 15.6 million in 2018.
No doubt cultural changes have had a negative impact on the recruitment of youth hunters. In fact, given the modern trends it is surprising that the total number of licensed hunters in this country has remained flat over the past two decades! The growing influx of women hunters has, apparently, offset the decline in recruitment of young hunters.
More surprising in context of the negative predictions about hunting's future in this country are the results of a recent survey undertaken by Southwick Associates. The survey revealed that in one year there has been a 25 percent increase in new hunters and a 5 percent spike in licensed hunters in 2020.
Today, in the U.S., deer hunting is still king. Roughly half of the more than 15 million licensed hunters are whitetail hunters. The number of hunters in this country outnumber the populations of 43 states! In 2016, hunters contributed $27 billion to the U.S. economy. About $7 billion of that was spent just on guns and hunting equipment.
Most incredible of all is a fact so often ignored or misrepresented by the media and the anti-hunting activists. Last year, those of us who hunt, who bought licenses and ammunition, generated a whopping $1.5 billion dollars for wildlife departments and conservation efforts throughout the country. This set a new record in funding for the federal Wildlife and Sport Fish Restoration program, better known as Pittman-Robertson.
This funding windfall will help all the states – Maine included – to improve wildlife habitat, wildlife stewardship and greater public access to wild places.
Yes, recreational hunting is alive and well. Recently, after I wrote an article criticizing the Sierra Club for trying to close the Delaware Watergap to hunting, a reader took me to the woodshed. His view was that hunters simply want to kill off all wildlife until it's gone from the planet. I reached out to him citing some of the foregoing statistics.
He has not replied. To quote Jack Nicholson's memorable rejoinder in a "Few Good Men," "Some people just can't handle the truth."
Hunters need to tell their story because nobody else will. Our hunting heritage depends upon it.
_______________
The author is editor of the Northwoods Sporting Journal. He is also a Maine Guide and host of a weekly radio program "Maine Outdoors" heard Sundays at 7 p.m. on The Voice of Maine News-Talk Network. He has authored three books. Online purchase information is available at www.maineoutdoorpublications.com.