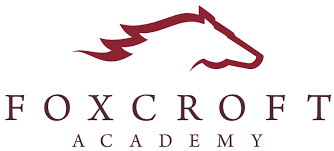 Foxcroft boys places second at home meet
DOVER-FOXCROFT – The Foxcroft Academy boys outdoor track and field team finished the day on May 14 with a total of 148 points, good for second place among six schools scoring at the Penobscot Valley Conference meet.
Foxcroft's Jesse Drury won the 100 meters in a time of 11.50 seconds and he also anchored the winning 4×100 relay team. Eion Mccloskey, Bodie Clarke, Jackson Smith, and Drury combined for a time of 46.30 seconds.
Jacob Reed finished first in both the long and triple jumps, at respective distances of 19 feet 0.25 inches and 36-08.50.
Smith had the day's top performance in the high jump as he cleared 6 feet to win on jumps. Reed was second at 6-00. Smith also came in second in the long jump at 18-02.
Runner Jarrett earned top honors in the 3,200 with his time of 11:14.94.
The Ponies had other second-place performances by Clarke in the 100 and 200 at 11.76 and 24.89 seconds, Jack Kingsbury in the triple jump at 35-06, and Drury in the javelin with his throw of 144-01.
Presque Isle High School finished in first place with 177.5 points. Following Foxcroft was John Bapst Memorial High School of Bangor in third with 108 points, 55 for Hermon High School, 22.5 points for Fort Fairfield High School, and two points for sixth-place Mattanawcook Academy of Lincoln.
In the girls' meet, Foxcroft finished third among eight schools with a score of 79 points.
Abigail Knapp had a hand in three first-place performances. She won the 200 in 29.47 seconds and Knapp and Cadence Herrick tied for first in the 100 at 13.99 seconds apiece.
The Pony 4×100 relay – comprised of Knapp, Alexis Heretakis, Herrick, and Kasey Howell – won the race in a time of 55.87 seconds.
Nora Koskela-Koivisto had the fastest time in the 400 at 1:07.35. She also opened the winning 4×400 relay. Following her was Jasmine Baravaglio, Heidi Clawson, and Olivia McCorrison and they won in 4:53.73.
Allison Smith finished in first place in the shot put with her throw of 26-09.
The Piscataquis Community High School girls placed fourth in Dover-Foxcroft with a score of 40.5 points.
Samantha Goodwin and Kendall Kimball came in first and second in the javelin with respective throws of 85-07 and 71-00. Goodwin was also third in the 400 at 1:08.72.
Molly Sipple won the discus with her throw of 90-10.
The Greenville High School girls were eighth with five points.
Ashley Bussell placed fourth in the discus at 68-09. Skylar Larrabee was sixth at 61-06.
Presque Isle won the girls' meet with 184 points, followed by John Bapst in second with 151.75. After Foxcroft and PCHS was Mattanawcook in fifth place with 22 points, 17.75 for Hermon, Fort Fairfield in seventh with 13 points before Greenville's 5.