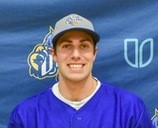 PO-spchurchmug-20-22 – Copy
Church
Church earns NAC Senior Scholar-Athlete Award
PRESQUE ISLE – University of Maine-Presque Isle senior third baseman Nathan Church of Dover-Foxcroft, was recently named the recipient of the NAC Senior Scholar-Athlete Award.
An exercise science major with a 3.976 grade-point average, Church earned the President's Award for three semesters at UMPI and will attend graduate school at Franklin Pierce University in Rindge, New Hampshire, to pursue an advanced degree in physical therapy.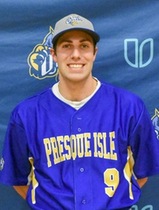 Church played in 12 conference games and 27 games overall this spring for the Owls, totaling seven hits with a double, three RBIs and seven runs scored. He is a graduate of Foxcroft Academy.