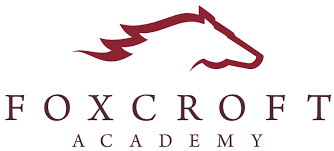 Reed wins pair of jumping events
ORONO – Foxcroft Academy senior Jacob Reed finished in/tied for first place in a pair of jumping events during a fifth weekend Penobscot Valley Conference/Eastern Maine Indoor Track League meet on Jan. 14 at the University of Maine New Balance Field House.
Reed came in first in the long jump at a distance measuring 18 feet, 3.5 inches. He bested runner-up John Bapst Memorial High School of Bangor senior Dalton Plummer by half an inch.
Reed cleared the bar at a height of 5-10 in the high jump to finish in a tie with Ellsworth High School junior Drew Pierson for top honors. Reed also came in third in the triple jump at 37-04.
He helped Foxcroft score 34 points to finish ninth among a field of 11 schools.
Pony junior Eion McCloskey finished fourth in the 55-meter finals with a time of 7.41 seconds. McCloskey anchored the fifth-place 4×200 relay as juniors Alvaro Diaz, Kyle Jankunas, Douglas Rowe, and McCloskey combined for a time of 1:47.88.
Freshman Runner Jarrett added a sixth-place performance in the mile with a time of 5:17.60.
Dexter Regional High School senior Miles Gadwah came in fifth in the 55-meter hurdles in 10.40 seconds. Gadwah picked up his team's two points as Dexter was 11th.
In the girls' meet, Foxcroft scored seven points to place ninth among nine schools.
The Pony 4×200 relay quad came in fourth in a time of 2:19.53. The team was comprised of seniors Rebekah Demers and Grace Carlson and sophomores Paige Weidman and Amara Perfect.
Foxcroft junior Nora Koskela-Koivisto finished fifth in the 800 at 2:53.26. Junior Olivia Hill was sixth in the shot put with a throw of 24-05.50.