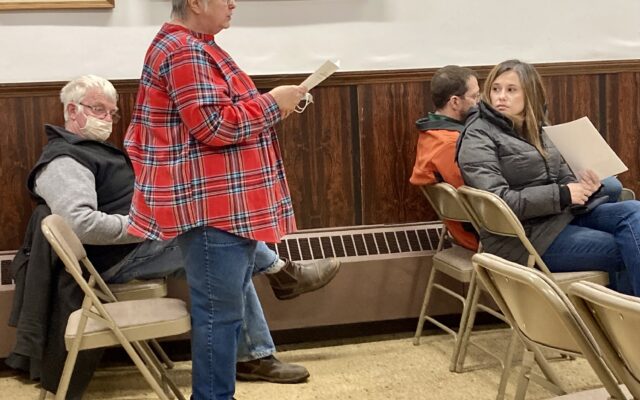 Carol-Sherburne-Dexter-011322
Observer photo/Valerie Royzman Carol Sherburne reads a letter from the Heart of Maine Resource Center's board of directors to Dexter town councilors during a meeting Jan. 13, 2022. The center requested ARPA funds to help restore a building on Main Street in Dexter that would act as a food pantry and resouce hub for the area.
Dexter organization asks for ARPA aid to get resource center off the ground
DEXTER — Dexter town councilors will consider dedicating a portion of the town's American Rescue Plan Act funds to a local organization that began restoring a building along Main Street to serve as a food pantry and resource center.
The Heart of Maine Resource Center, in partnership with the Piscataquis Regional Food Center, gives out free food to those in need each month. About 3,000 pounds of food are distributed in the parking lot behind Bangor Savings Bank in Dexter, said Andrew Bermudez, board of directors president.
Area towns and municipalities across Maine are making decisions about how to spend the federal aid, which has limitations. Dexter already dedicated $32,000 to finish the Spectrum cable project along Zions Hill Road, which leaves about $163,000 remaining from the first round of funding. Town councilors agreed at a meeting Thursday to consider the Heart of Maine's request for ARPA aid, along with other potential projects around town, once they begin to allocate the funds.
The town will receive another $195,706 in August or September, Town Manager Trampas King said at the meeting.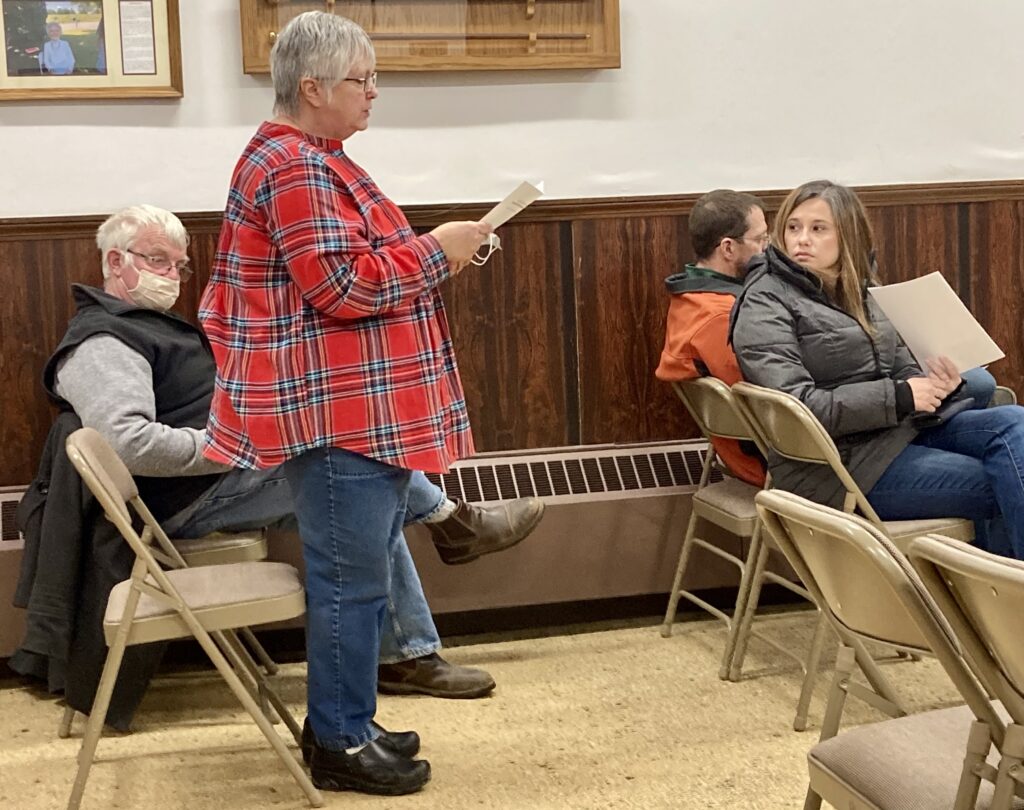 In a letter to town councilors, the Heart of Maine's board of directors asked for ARPA funds — though they did not list a specific amount — to help get the space at 6 Main St. off the ground. Food could eventually be stored and distributed there, and community members struggling with food insecurity, mental health and other issues could visit for a variety of services.
The Heart of Maine Resource Center, which has applied for nonprofit status and several grants, is in the process of renovating the building, said Carol Sherburne, who serves on the board of directors. A revamped exterior would enhance the beauty of Main Street, which is one of the town's strongest attributes, she said.
"We hope to provide services for the more than 6,000 residents in this area, which has a 17 percent food insecurity rate. … As work continues, we hope to provide offices for counseling, substance abuse services and other needs that may be identified," she said.
The center's volunteer committee has spent three years moving the project forward, Sherburne said. Along with the building being gutted, an electrician assessed wiring needs, an asbestos problem was resolved and an energy efficiency evaluation was completed.
Repairing the roof and restoring the first floor of the three-story building are priorities so the space can serve as a "central hub" for the community, said Bermudez, who also serves as chairperson on the town council. He estimated the projects would cost $50,000-$80,000.
"We may not be able to give it ourselves," he said about every item or resource that a community member might need, "but we can connect them with the person that can give them that resource."
New Hope Baptist Church manages the town's food pantry, but those who oversee the program might be ready to give it up soon, he said.
"I think this is an opportunity for us as a town," he said, adding that freezers at Dexter Town Hall would be available.
King shared an updated list of possible projects the town could pursue, which he first presented in December. It includes town hall renovations estimated at $10,000 exterior and $25,000 indoors; updated signage in town, estimated to cost $5,000; and new fencing at Crosby Park, estimated at $20,000 and a project that Dexter Regional High School could help fund.
Although some residents indicated interest in a new community center, King said he wants to remove it from the list. The town doesn't have the capacity to care for another building, he said.
Councilors will soon meet to decide what projects ARPA funds will be spent on. Residents are welcome to contact King at the Dexter Town Office with more ideas.
The Heart of Maine's next food distribution is Jan. 25.