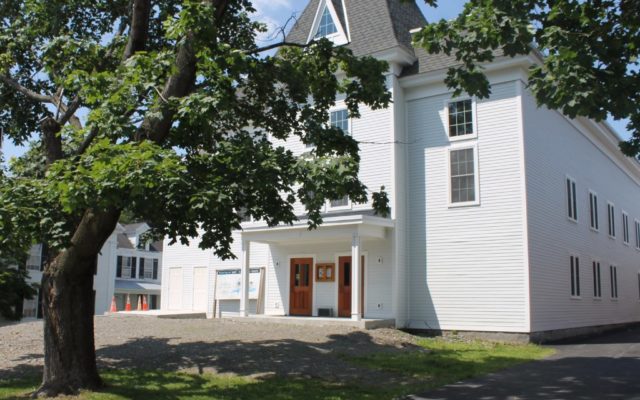 Central Hall
The Commons at Central Hall in Dover-Foxcroft
Tai Chi for Everyone at Central Hall Commons
DOVER-FOXCROFT – Beginning on Tuesday, Jan. 4 from 5:30-6:30 pm, a weekly introductory course on Tai Chi will be held at Central Hall Commons led by instructor Ben Arnold. Cost is $10/class. Registration is not required. Drop-in and/or indicate interest by visiting the Central Hall Commons Event page on Facebook at https://tinyurl.com/TaiChiMaine.
Tai Chi is a Chinese longevity art whose movements are slow and gentle, soft and circular, graceful and balanced. Its benefits include stress relief, calmness, relaxation, improved breathing, energy, focus, posture, balance, mobility, strength and health. We will explore easy to learn stationary and moving exercises that may be practiced every day by anyone in any physical condition. Please wear comfortable clothing.
Arnold en has studied Tai Chi since 2005 and taught since 2014. He has almost 30 years of martial arts experience and holds black belts in Tae Kwon Do and Karate. Contact him with any questions at benarn77@hotmail.com or 207-965-5170.
Central Hall Commons nurtures a welcoming, inclusive, healthy, rural community culture by engaging people and organizations in the Maine Highlands region in connecting, celebrating, and learning together. Visit us online at www.centralhallcommons.org.