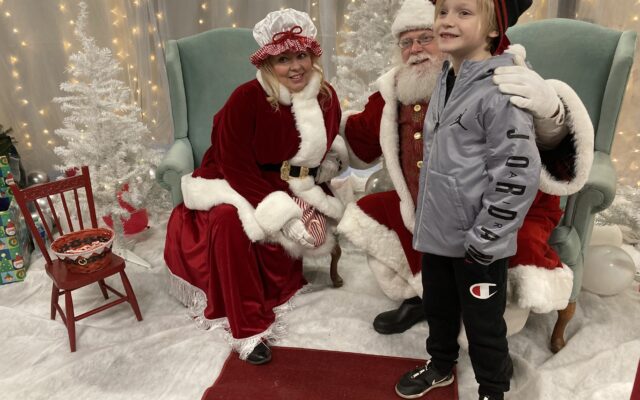 Hometown-Holidays-Dover-Foxcroft-8-120421
Observer photo/Valerie Royzman Colton Pittman, 7, poses for a photograph with Santa Claus and Mrs. Claus at the Dover-Foxcroft Fire Department on Dec. 4, 2021. Colton asked Santa for a race car this Christmas.
Dover-Foxcroft rings in holiday season with Santa, parade and other local events
DOVER-FOXCROFT — Shortly after Santa and Mrs. Claus stepped off their sleigh and made their way to the fire department — where mint green chairs, twinkly lights and a snowy backdrop awaited them — families flooded the station.
Area children, their eyes glowing, patiently waited their turn. After all, Santa controls their fortune on Christmas morning, so this was their chance to prove their niceness and provide their ultimate wishlist.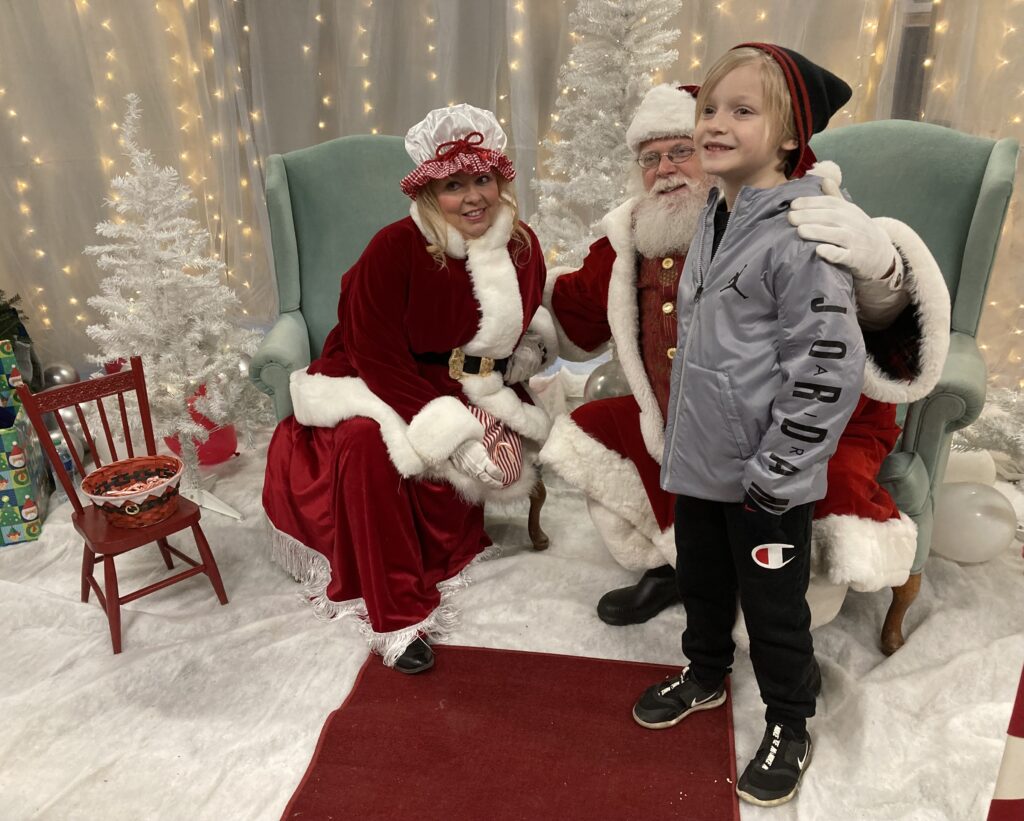 From cookie decorating to Christmas story readings, horse and buggy rides to caroling, Dover-Foxcroft offered families a full day of holiday activities Saturday, Dec. 4. The Festival of Lights parade, tree lighting and visits with Santa and Mrs. Claus returned to normal inside the Dover-Foxcroft Fire Department this year, with children sitting on Santa's lap and smiling as their parents — smiling back, sometimes wider — snapped photos to capture the moment.
"Last year it was outside and there was a lot less human involvement, which we really missed," said Denise Buzzelli, Piscataquis County Chamber of Commerce executive director, Saturday night. "Families crave this every year."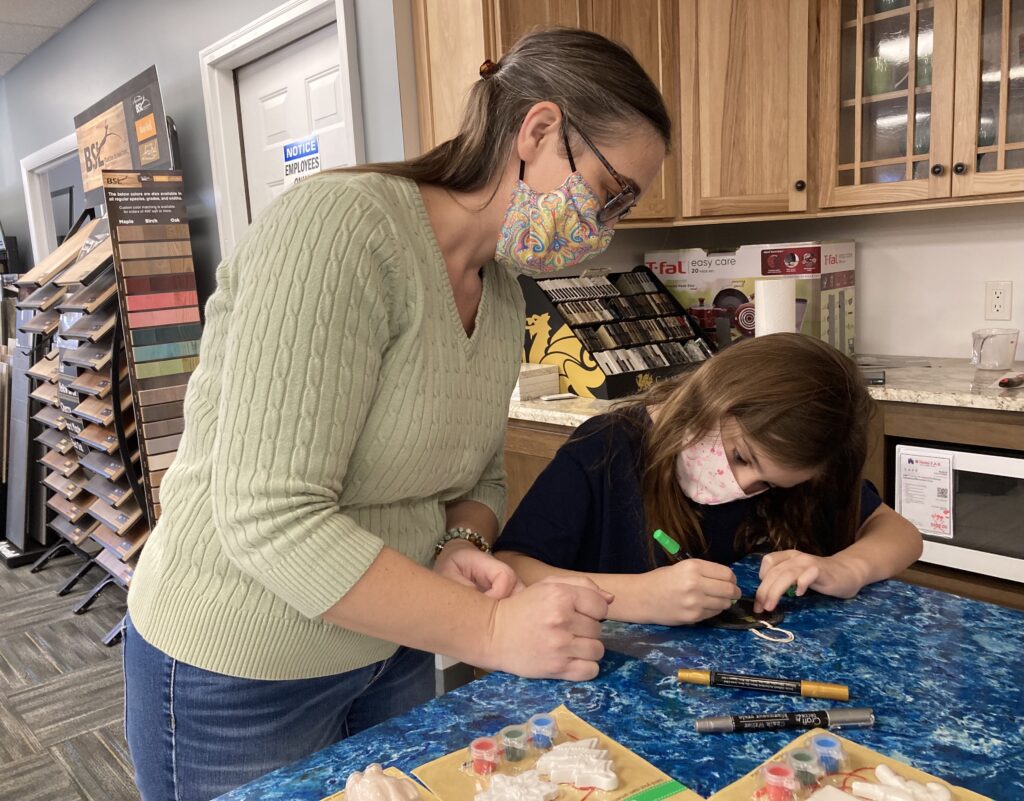 Hometown Holidays is the chamber's way of giving back, she said. Countywide, towns and municipalities organized holiday celebrations, which the chamber promoted on its website and social media.
"I just love seeing the community come out in anticipation of something really good," Buzzelli said. "We don't get a lot of really good lately."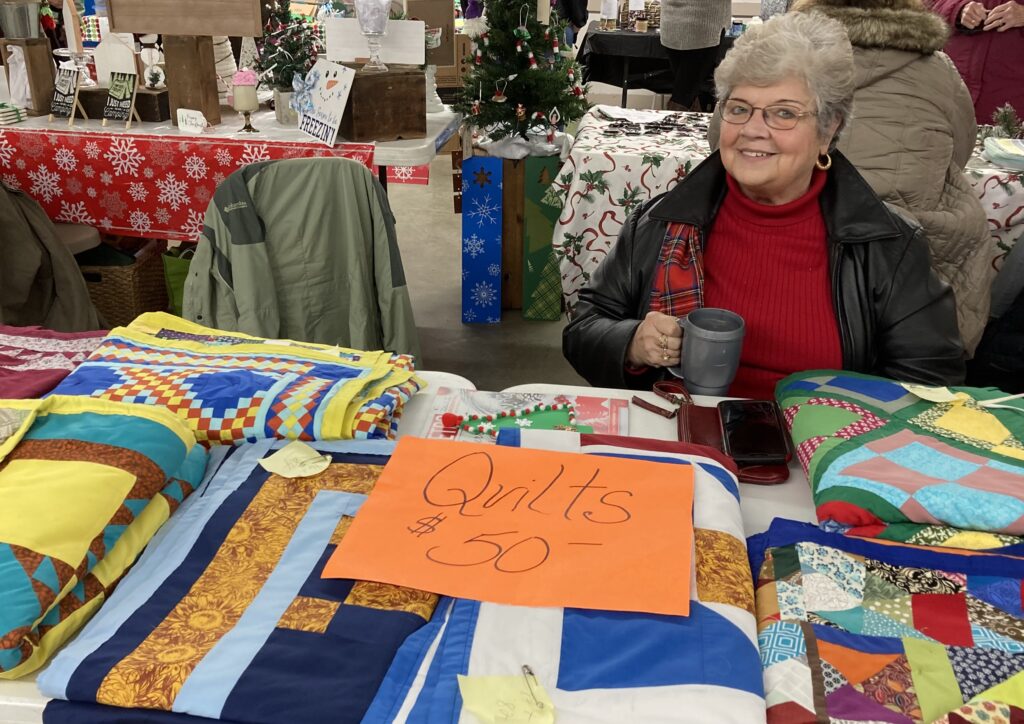 Inside the fire station, children asked a fist-bumping Santa for a variety of presents — Barbies, race cars, skateboards and markers. One little girl, awakened from her nap, simply said, "I don't know," and rubbed her sleepy eyes.
"Smile and say candy cane!" Santa said, energizing the children for photos.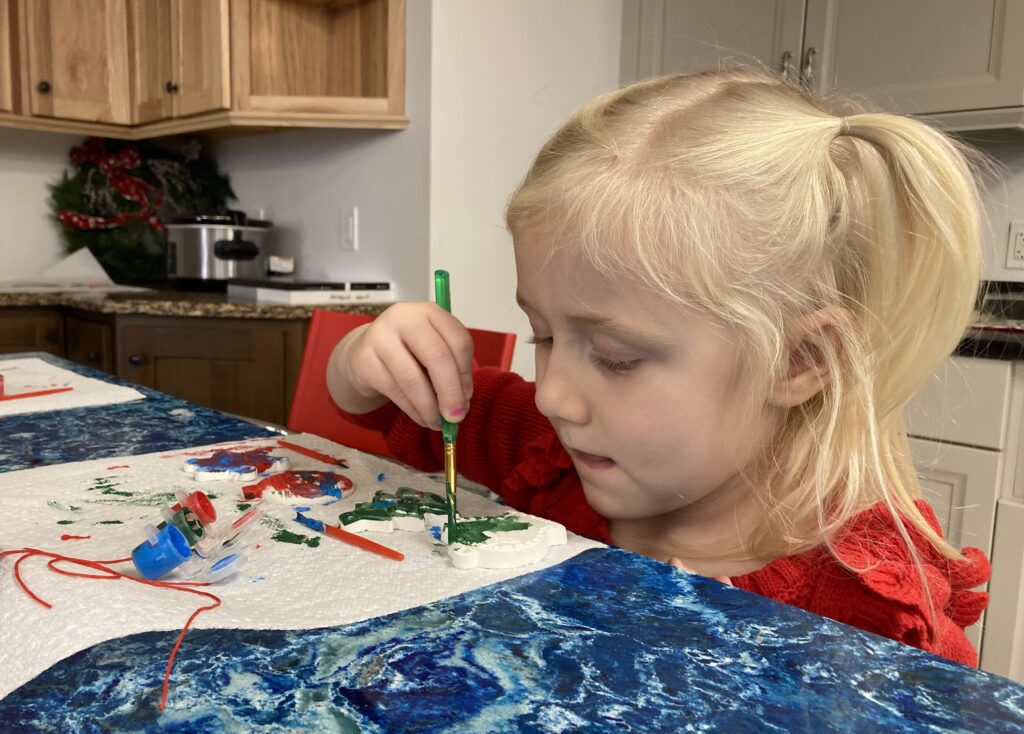 After visiting with Santa, some children went on to select a pair of hand-knitted mittens from a Christmas tree, which the public donated in the weeks leading up to the event. On the other side of the station, a group of Foxcroft Academy students and parents served hot cocoa and food for sports boosters.
The preparation involved in events at the fire station can be a bit of an inconvenience for the firefighters, Fire Chief Joe Guyotte said. The crew drained and stored its trucks at the town garage and cleaned the station before the Hometown Holidays committee decked out the space with Christmas trees, red and white balloons and fake snow.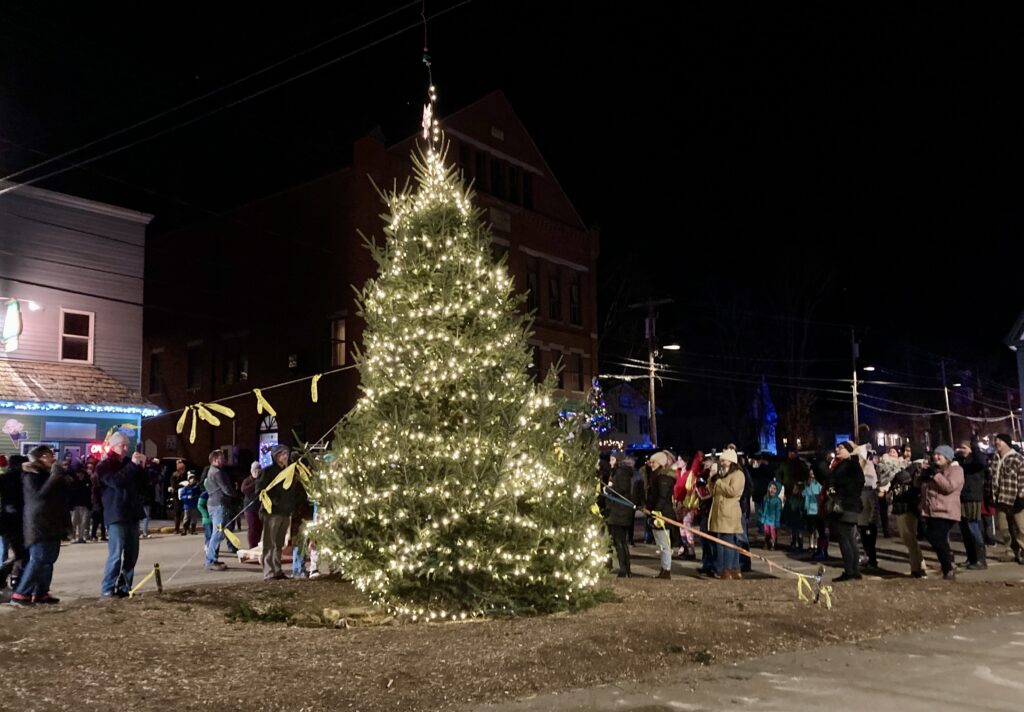 "But we'll survive," he said, smiling. "It's tradition, and it's for the kids. … We all have to work together to pull something like this off."
Prior to visiting with Santa, area residents braved cold temperatures to watch the Festival of Lights parade, which began at Foxcroft Academy and traveled to the fire station.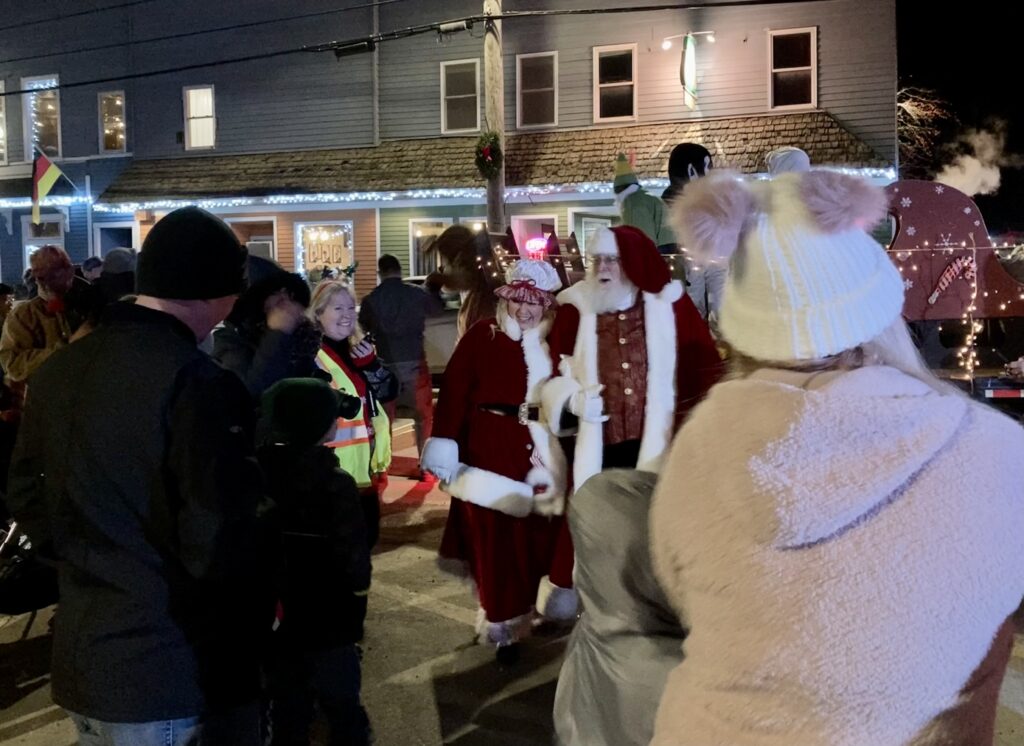 Mariah Carey's "All I Want for Christmas is You," played as fire trucks from Dover-Foxcroft and Sangerville, along with floats and decorated vehicles from area businesses, drove along East Main Street. Participants from Dave's World, Dover True Value Hardware, West Main Wellness, Old Town Orono YMCA and others waved at spectators.
Then Santa and Mrs. Claus led the countdown to light the downtown Christmas tree, symbolizing the start of the holiday season.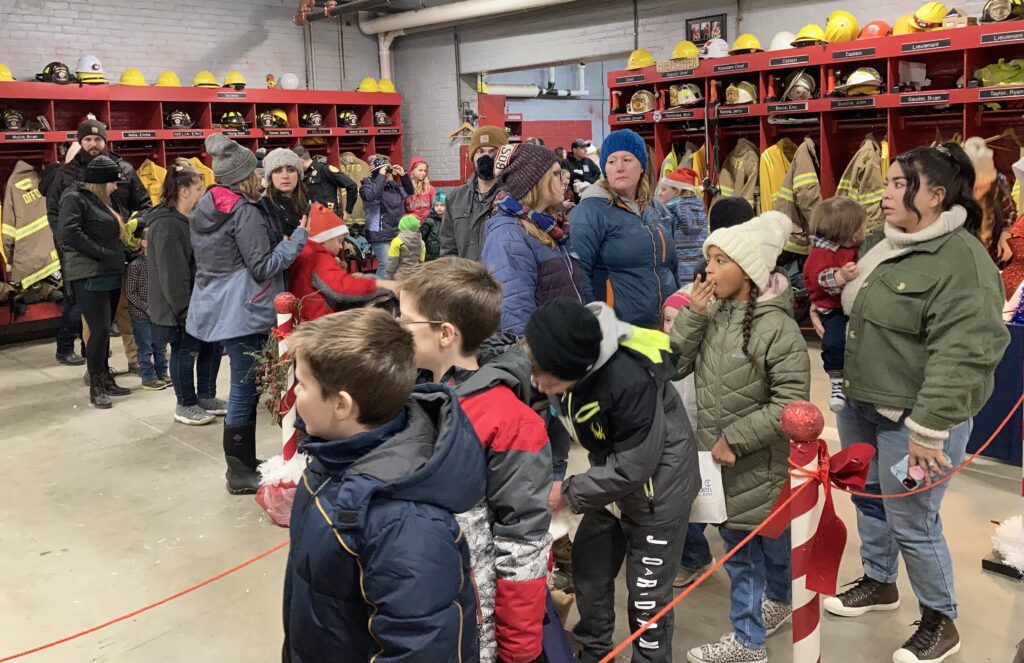 Earlier in the day, at the Piscataquis Valley Fairgrounds, area vendors sold their creations during the craft fair. Cathie Goodine of Atkinson sat behind a display of colorful handmade quilts made by her older brother, Jim Thomas. He lives in Fort Lauderdale, Florida, and ships the creations to Maine.
"He's almost 80 and not able to go out," she said, adding she wasn't aware of his hobby until a few years ago. Then he asked her to sell his work back home.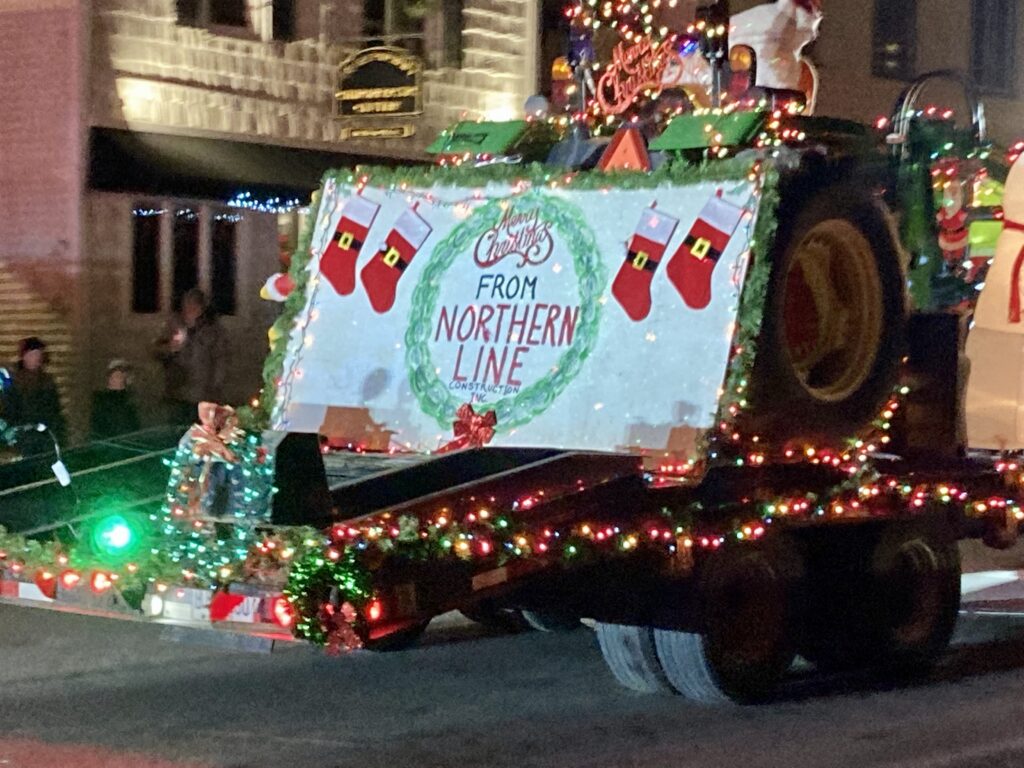 Sewing the quilts has become somewhat of an obsession for him, "but I guess it's a pretty good obsession to have," Goodine said, chuckling.
Thomas takes after their mother, who was a talented seamstress, Goodine said. Sewing the quilts brings him joy, which he wants to pass on to others.
A short distance away, Christa Vainio helped her daughters, 4-year-old Natalie and 2-year-old Emmalie, paint ornaments at At Home Furniture Appliance and Bedding. The business, which opened recently, welcomed families for ornament making and cookie decorating as a "meet and greet scenario," General Manager Shannon Dill said.
"We love anything where we can meet people," Vainio said. "We've lived here five years. … I like being able to do community things. It just makes you feel part of things."