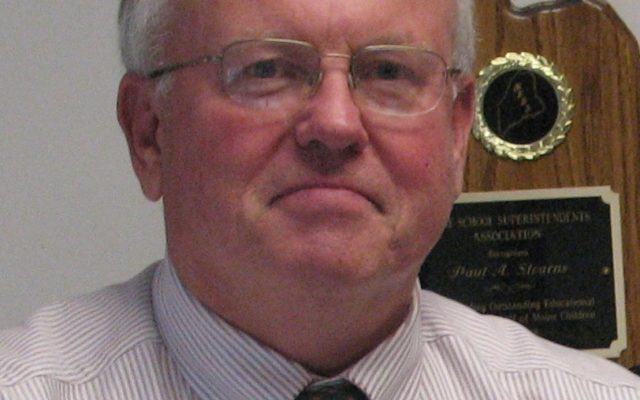 PO-stearnsmug-3-19
Rep. Paul Stearns
PCEDC annual meeting will recognize Myrick Award winner Stearns
On Nov. 24 the Piscataquis County Economic Development Council announced its choice for the 2021 Warren "Pete" Myrick Award, Paul Stearns of Guilford.
Stearns personifies the attributes associated with Myrick and the recipients of the award named for him: an exemplary commitment and outstanding contributions to education, economic development, and civic engagement in Piscataquis County.
As a long-time educator, coach, and educational administrator, Stearns has been a positive influence and mentor for countless students in the county. He has led economic development initiatives through his work with Piscataquis River Festival, his leadership on the Executive Committee of the PCEDC, and numerous other efforts that have created jobs, tax revenues, and opportunity in the County. And his years of service representing his district in Piscataquis County in the Maine House of Representatives are characterized by his ceaseless and successful efforts to better the lives and well-being of his constituents and communities.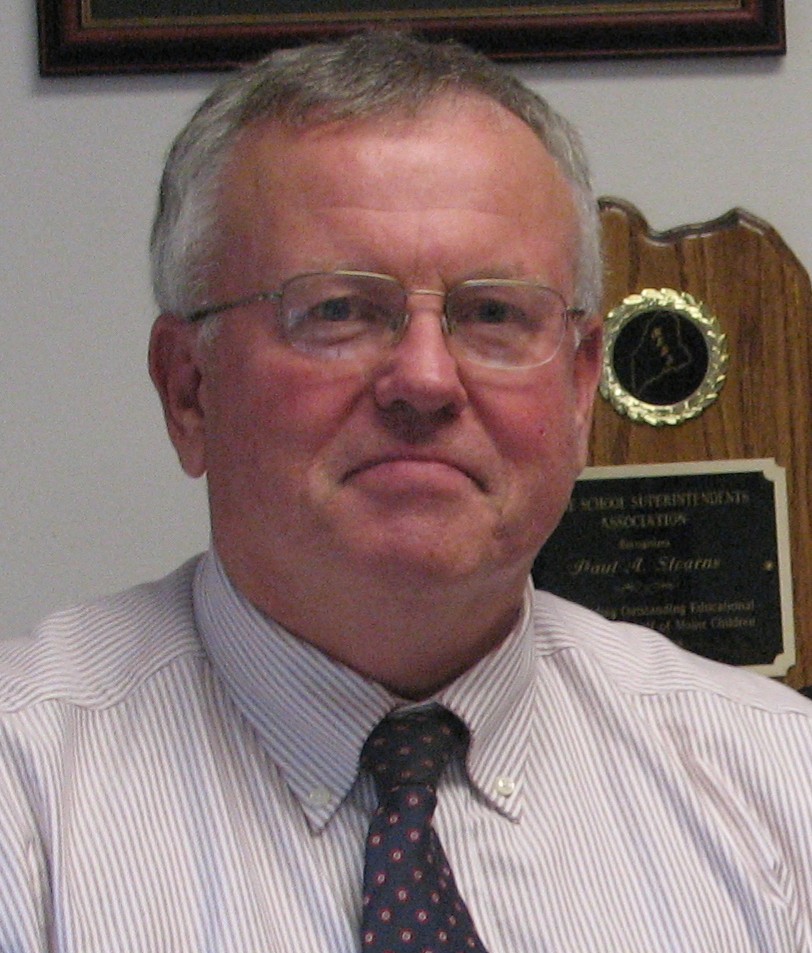 The PCEDC annual meeting, at which this year's Myrick Award will be formally presented to Stearns, will take place at the Craft Café in Guilford on Monday, Dec. 6 from 4-6 p.m. This event typically involves a gathering of council members, business owners, legislative representatives and media; the public is also welcome to attend, but pre-registration is required (see link below).
"I am very excited about Paul's selection as this year's Myrick Award winner, and the opportunity to recognize his lifetime contributions to the County at our annual meeting," said John Shea, PCEDC executive director. "In addition to all his years of service, he was extremely helpful and supportive of me when I joined the PCEDC less than two years ago."
PCEDC Board President Denise Buzzelli added "Paul was chosen from a very competitive pool of nominees. He was ultimately chosen because of his impact in every category of the award criteria and the longevity of his life's work in our region. I think the very things that were important to Warren "Pete Myrick" resonate in Paul's life."
Community members are invited to register for the event using the link on the PCEDC website (www.pcedc.org).
For further information on Stearns' contributions, the Myrick Award, or the work of the PCEDC, please contact Shea at john.shea@pcedc.org or 207-564-3638.
Previous Myrick Award recipients are Owen Pratt, retired Dover-Foxcroft town manager (2003); Merlene Sanborn, director of the Penquis Higher Education Center (2004); Roger Merchant, Piscataquis County Cooperative Extension Service (2005); Edwin Treworgy, retired educator, long-term member of the SAD 41 school board and member of the Three Rivers Kiwanis in Milo/Brownville (2006); Tracy Michaud Stutzman, executive director of the Maine Crafts Association (2007); Sherry French, office manager for WDME Radio (2008); Rhonda Taylor of Maine Highlands Federal Credit Union (2009) John Simko, former town manager of Greenville and former president of PCEDC (2010); Thelma Regan, executive director of Piscataquis Valley Adult Education Cooperative (2011); Bob and Barbara Moore, owners of Bob's Sugarhouse (2012); Dennis Green, former select board member Brownville (2013); Richard "Dick" Brown, CEO Charlotte White Center (2014); Eddie Lewis, volunteerism and community and the Dover-Foxcroft Kiwanis Club (2015); Rep. Norman E. Higgins, I-Dover-Foxcroft (2016); Sue Mackey Andrews, Solutions Consulting Group, LLC, Dover-Foxcroft (2017); Nancy and Tom Harrigan of Milo (2018); Tom Lizotte, retired Piscataquis County manager and PCEDC board member (2019); and Tom Goulette, retired Guilford town manager (2020).