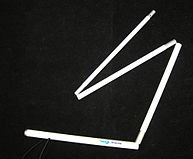 Dover Low Vision Group meets Dec. 3
DOVER-FOXCROFT — The Dover Low Vision group will be meeting at The Central Hall Commons, 152 East Main Street, from 10 to 11:30 a.m. on Friday, Dec. 3. Please wear a mask for "Celebrating the Season." Staff from the Division for the Blind will answer questions.
Do you have Macular Degeneration or Diabetic Eye Disease? Or other eye conditions? Looking for resources and support? All are welcome to attend. Need a ride, call the Penquis Lynx at 1-866-853-5969 weekdays from 8 a.m. to 4:30 p.m.
For more information, please call Nancy at 207-270-2730.