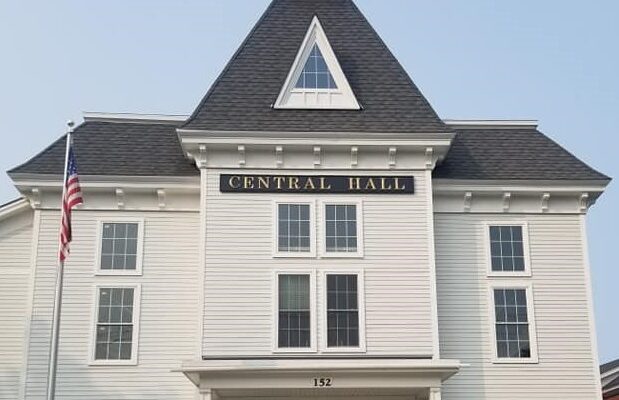 CHC sign (2)
The Commons at Central Hall in Dover-Foxcroft.
Art happenings at Central Hall Commons
DOVER-FOXCROFT — Beginning on Thursday, Dec. 2 from 5:30-6:30 p.m., a four-week introductory course on oil painting will be held at Central Hall Commons led by instructor Lydia Spencer. This class will cover oil painting basics and include all the materials needed to complete the class with a unique piece of artwork. Cost is $100 for the whole series and seating is limited! Register at: https://www.eventbrite.com/e/oil-painting-with-lydia-tickets-215284701337.
Central Hall Commons is also excited to host a weekly drawing club on Monday evenings from 5-7 p.m. The Piscataquis Life Drawing Club is a group of local artists that meet weekly for drawing sessions featuring live models, including figure drawing and portraiture. Poses range from 30-second gesture drawings to 2-hour poses. Members have been using charcoal, pencils, watercolor, and oil paint. This club is open to the public and by donation.
For more information please visit the Facebook group "Piscataquis Drawing Club" or contact Central Hall Commons at info@centralhallcommons.org or 207-343-3018.   
Central Hall Commons nurtures a welcoming, inclusive, healthy, rural community culture by engaging people and organizations in the Maine Highlands region in connecting, celebrating, and learning together. Visit us online at www.centralhallcommons.org.