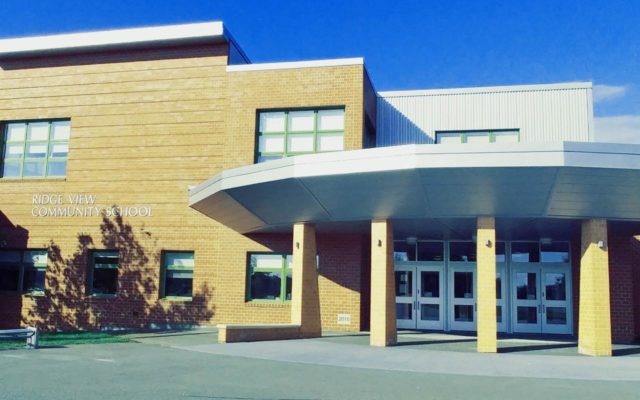 Ridge View Community School
The Ridge View Community School in Dexter.
SAD 46 will return to five days in-person after spring vacation
DEXTER — When SAD 46 grades 6-12 students at the Ridge View Community School and Dexter Regional High School return from April vacation on Monday, April 26, they will attend classes in-person five days a week instead of the two cohorts on different days.
Health and safety protocols will remain in place for all and full-time remote learners will continue with this method of instruction through the end of the school year. Students in kindergarten through fifth grade will continue with in-person classes Monday through Friday.
The SAD 46 School Board approved the return to a five-day schedule during its April 7 meeting at Ridge View.
"We began conversations probably five or six weeks ago, what could it look like having students come five days a week," Superintendent Kevin Jordan said. He said district officials looked to see if the pair of grade 6-12 cohorts — student classes have been a combination of those in the room and others taking part in the lesson remotely — could be brought together in one location.
Jordan said state guidelines permit students to sit three feet apart instead of six in the classroom, which made the change possible. He said the "multilayered mitigation strategy" of mask wearing, social distancing such as 6 feet apart outside the classroom, hand washing and sanitizing will remain in place. Should Gov. Janet Mills' administration make any other adjustments, then SAD 46 would follow in full.
Jordan said the district teachers' association leaders are in favor of the move to five days. "They are 100 percent in support of this as long as we continue the safety measures we have now," he said.
"All the protocols and guidelines are still in place," Dexter Regional High School Principal Stephen Bell said. He said families of students in the two cohorts were asked if they would be willing to come back five days a week and the response was 100 percent in favor.
Bell said about 200 students would be in the building per day and the daily schedule would likely remain the same. He said lockers would still not be used to avoid having students congregate in the hallways.
The lunch setup would remain in place. The cafeteria can hold up to 100 per current guidelines, but Bell said with warmer weather many students with senior privileges would likely opt to eat outside.
The principal said teachers are excited about the plan. "It's more kids in front of them in seats and less kids on Zoom," he said.
Bell said 80-plus students are in full-time remote learning. Jordan said should they choose to stay remote as of April 26, then the students would remain online only through the end of the academic year
"They're excited. They want students in front of them again," Ridge View Assistant Principal Jessica Dyer said about grade 6-8 faculty.
She said health and safety protocols would remain in place and the average class size would be 12 to 15.
In other business, Bell said graduation is scheduled for Sunday, June 13. "We are still planning on an outdoor event for the Class of 2021," he said. "We are hoping to have marching of some sort."
Bell said the school would not be sponsoring a prom in the spring. He said survey results indicated 91 percent of responders did not want to have the event with the necessary guidelines that would have been needed and potential alternative events could not be agreed upon.
Jordan said the grade 9-16 comprehensive new school committee continues to meet and has begun discussions on governance and what a board of directors for a regional comprehensive high school might look like with three school districts involved.
If approved by the Maine Department of Education, a regional institution would be built with state funds to offer a number of academic and vocational programs. There are numerous steps still to go in the project, including formal votes by residents of the individual districts on joining. Currently SAD 46 is joined by SAD 4 of Guilford and the Milo-based SAD 41 in the project.