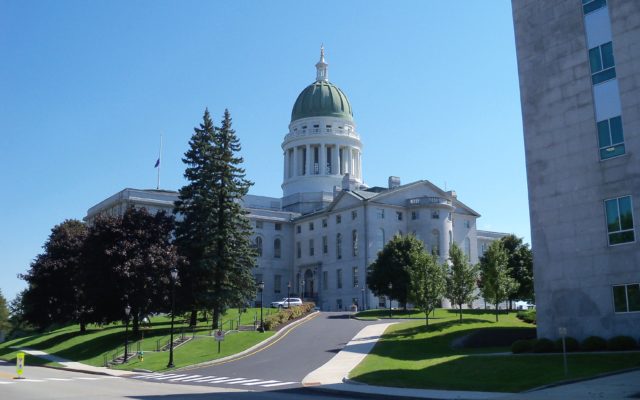 Democrats want to make their own budget, they should just say so
By Sen. Paul Davis, R-Sangerville and Rep. Paul Stearns, R-Guilford
It became obvious from the moment they made their announcement that they were abandoning the usual bipartisan negotiations to create a new two-year state budget that the Democrats real motivation was to simply exclude Republicans from the process and make a budget that was entirely their own.
Since that is the case, they should simply admit the truth and stand behind their strategy, rather than putting forward a host of dishonest talking points trying to convince Mainers that this is not really the case. Let's take a look at some of these false arguments.
"We wanted to avoid another cliffhanger." So say Democrats, referring to the 1 a.m. vote that resulted in a supplemental budget for the current fiscal year earlier this month. This supposed "cliffhanger" had nothing to do with partisan gridlock and everything to do with procrastination by Democrats who waited until mid-March to schedule the two-day session.
The information we voted on during that session on March 10-11 was available to everyone as far back as Jan. 5. The only reason the process took as long as it did, is because Democrats refused to schedule the session and votes on the budget for two months.
As to the late hour "cliffhanger," this was caused by the fact that legislative leaders had not arranged for use of the Augusta Civic Center the following day. Had they done so, we could easily have adjourned at 5 p.m. on March 11 and then returned the following morning to finish our work in a reasonable amount of time.
Republicans were not negotiating in good faith and intended to shut down state government rather than agree to any budget deal. There are many problems with this fantasy from Democrats. First, less than two weeks prior, the final vote on the supplemental budget was 172 to 1, hardly evidence that Republicans were unable to negotiate and compromise.
Secondly, this sudden announcement by Democrats came after fairly amicable negotiations and discussions in which the members of the Appropriations Committee reached an agreement on the timeframe for budget negotiations, including an agreed-upon date to complete our work by May 27. The Democrats walked away from the table and announced they would pass a budget on their own without Republican input within days of these agreements.
The Democrats proposal is a "bare bones" budget. In reality, by cutting off the normal budgetary process, they have also cut off any chance that the 16 legislative policy committees can finish their work and make their "report backs" or recommendations to the Appropriations Committee. This means that the budget as written will be the work of a very small number of Democratic leaders. It will ignore the work of all of the legislators from both parties who, in their committees, have reviewed and discussed reports from state agencies, interviewed and questioned numerous leaders of departments, and discussed among themselves, Democrats and Republicans alike, what to recommend as budget initiatives.
Instead of the normal budget process that includes a thorough examination of all of the issues and recommendations, less than a half-dozen Democrats will decide how to spend $8.3 billion over the next two years. Loyal to their party, but not necessarily their constituents, Democratic members of the House and Senate will vote as they are told by their leaders and state government will pass the budget with a simple majority of votes rather than the usual, bipartisan, two-thirds approval.
This "majority" biennial budget has only occurred twice in the last seventy years, both times under Democratic rule, and as irresponsible as it is, it will happen for the third time this coming Tuesday.
Rather than all of the smoke screen, the manufactured excuses, and the political double-speak, Democrats should simply step forward and tell the truth; that they want to make their own budget and exclude Republican legislators and the 500,000 Maine people they represent.
Given the way that many of their own constituents would likely view this purely partisan power-play, however, we can understand why they instead choose to hide behind false excuses.
Rep. Stearns represents District 119 in the State Legislature while Sen. Davis represents District 4 in the State Senate.