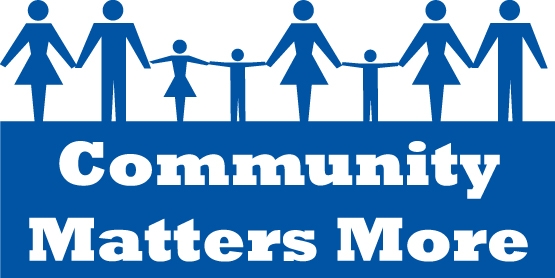 Bangor Savings Bank Foundation Community Matters More winners
More than $180,000 distributed to 56 Maine and New Hampshire-based nonprofits
COVID-19 relief, youth programming and development, animal assistance and basic needs – just some of the services provided by the Maine and New Hampshire-based nonprofits selected by the public to receive grants through the Bangor Savings Bank Foundation's 2021 Community Matters More program.
With thousands of votes submitted, more than $140,000 in grants will be awarded to 44 nonprofits in 11 geographical regions across Maine and New Hampshire. The organization with the most votes in each region will receive a $5,000 grant, while runner-up nonprofits and write-in organizations will receive grants ranging from $1,000 to $4,000.
For the Aroostook/Northern Penobscot/Piscataquis counties region the winners are House In The Woods of Lee ($5,000), Dover-Foxcroft Area Food Cupboard ($4,000), Greenville Firefighters Association ($3,000) and Halfway Home Pet Rescue of Caribou ($1,000 Write-In winner).
The Dexter Age-Friendly Community Committee will receive $2,500 as a $2,000-$5,000 Grant Program recipient.
Established in 2007, the Community Matters More program focuses on local nonprofits that are making a difference in their communities and calls on Maine and New Hampshire residents to help decide the winners through a public vote. Over the past 14 years, the program has distributed more than $1.5 million to more than 500 organizations that matter most to Mainers and Granite Staters.
"This is a wonderful opportunity for residents in Maine and New Hampshire to vote for and give back to local nonprofits that are meaningful to them," said Bangor Savings Bank Foundation Chair, Joyce Clark Sarnacki. "Nonprofit organizations play a vital role in strengthening our communities. We look forward to seeing how these grant recipients will use these funds in ways most important to them. We continue to be very grateful for their contributions to the well-being of their communities."
Deepening its commitment to meeting the needs of the communities it serves, the Bangor Savings Bank Foundation has awarded more than $40,000 in additional grants, during its recent $2,000-$5,000 grant program, to mental health and recovery centers, home health and hospice hospital systems and organizations providing food and shelter to the region's most vulnerable populations.
"These grants demonstrate the Foundation's commitment to further helping these organizations and our communities where needs are the greatest," said Bangor Savings Bank Executive Vice President Clark Sarnacki. "We appreciate all that these organizations do and recognize the positive impact they make in their communities."
With support from the Foundation, these organizations aim to invest in developing infrastructure, establishing new avenues of community support, and adapting to the ever-growing needs posed by the COVID-19 pandemic.