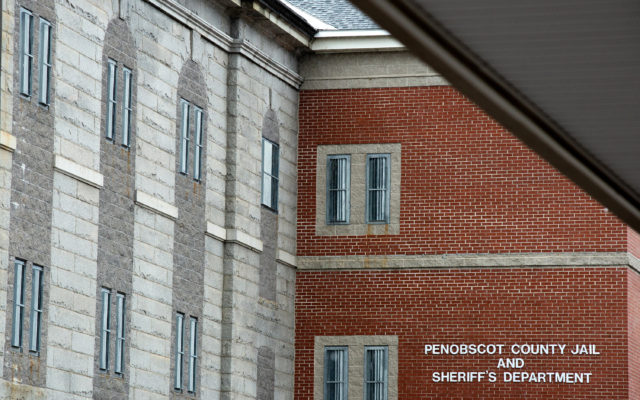 PenobscotCountyJail B LCO
Bangor Daily News photo/Linda Coan O'Kresik The Penobscot County Jail in Bangor.
Two Penobscot County Jail inmates test positive as outbreak grows
By David Marino Jr., Bangor Daily News Staff
This story will be updated.
Two inmates at the Penobscot County Jail have tested positive for COVID-19, the first cases among inmates in an outbreak first reported last week that has now infected 13, Sheriff Troy Morton said Friday.
The two inmates who tested positive were in quarantine and tested before their release into the general population at the jail, as is standard practice with newly arrived inmates. They were housed in a three-person housing block. A news release from Morton did not say where those inmates are being housed now.
Eleven staff members and "individuals associated with the Penobscot County Jail" are confirmed or presumed to have COVID-19, Morton said Friday. The sheriff said several other inmates had tested negative this week, though he did not say how many.
Morton announced on Feb. 23 that six staff members had tested positive. The first case in the jail had been discovered over the previous weekend when a corrections officer tested positive. The jail took steps to contain the virus, including requiring that close contacts of staff members stay home from work.
The jail held 162 inmates as of Feb. 23. Asked last month whether the jail planned to test all inmates for the virus, Morton said the jail would follow guidance from the state Center for Disease Control and Prevention, which opened an outbreak investigation on Thursday.
The outbreak has halted the entry of new inmates into the jail, forcing police departments across Penobscot County to drive arrestees long distances to other county jails, including those in Hancock and Waldo counties.
Some of the nation's largest COVID-19 outbreaks have occurred in correctional facilities.
An outbreak at York County Jail last summer infected more than 80 inmates, staff and staff relatives after a correctional officer attended an Aug. 7 wedding on Millinocket Lake.