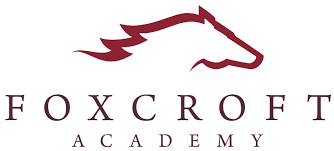 Reed wins high jump
Foxcroft Academy junior Jacob Reed had the top performance in the high jump during the most recent Eastern Maine Indoor Track and Field League competition, with events being held at several event-specific sites Feb. 18-20. There are no team scores for the 2020-21 season.
Getting to jump in his home gym, Reed cleared the bar at 5 feet, 10 inches. He edged Ellsworth High School senior Henry Scheff on jumps to take top honors among 23 high jumpers.
Foxcroft freshman Jack Kingsbury placed 16th in the high jump at 5-00.
Kingsbury and Reed were 14th and 16th respectively in the standing long jump among a field of 30. Kingsbury jumped a distance of 8-07.25 and Reed's measured 8-06.
Reed also came in 16th among 30 in the triple jump five-strider with a distance of 39-08. Kinsbury placed 29th in the event at 36-02.25.
Sophomore Aaden Lane finished 13th among 20 in the shot put with a throw of 32-00.
Junior Aidan Curry and sophomore Joseph Nelson both ran in Dover-Foxcroft and had their times matched up with competitors doing likewise across the region.
They joined a field of 21 entrants in the 800 with Curry coming in 19th in 3 minutes, 11.74 seconds and Nelson finishing 20th at 3:12.64.
In the mile, Curry and Nelson were 17th and 18th among 23 with respective times of 6:44.24 and 6:49.74.
Three Foxcroft girls were part of a field of 25 shot putters. Junior Makayla Landry placed 18th in the event with a throw of 21-01, junior Grace Carlson was 23rd at 18-07.50 and junior Ruby Rideout finished 24th at 15-08.