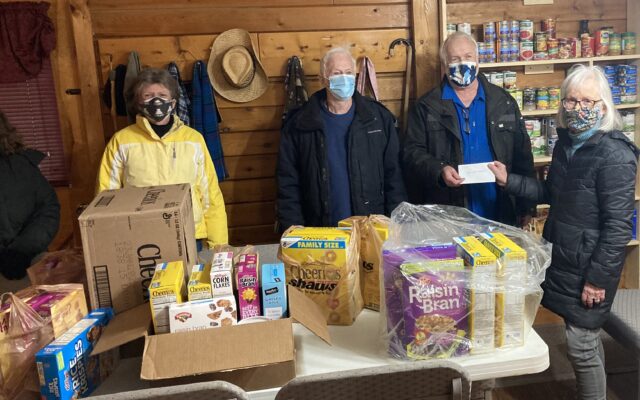 PO-demdonations1-7-21
Photo courtesy of Piscataquis County Democratic Committee FOOD CUPBOARD DONATION -- Andrea Thurlow, right co-chair of the Piscataquis Democrats Service Committee, presents a check for $200 to Russ Carr, pastor of New Life Church in Greenville for its food cupboard. She is accompanied by Gail D'Agostino, co-chair, and Wayne Labbe-Babin, chair of the Greenville Democratic Committee.
Piscataquis County Democrats support area food cupboards
Piscataquis County Democrats are busy putting values and beliefs into action. In response to food insecurity in Piscataquis County, local Democrats have prioritized a direct response by providing food as well as money to two local food cupboards on Feb. 21. Members of the countywide committee joined Greenville residents and Piscataquis County Democratic Committee members Margarita Contreni and Wayne Labbe-Babin in delivering cereal and $200 checks to both the American Legion and New Life Church for their food cupboards in order to provide help directly to local families.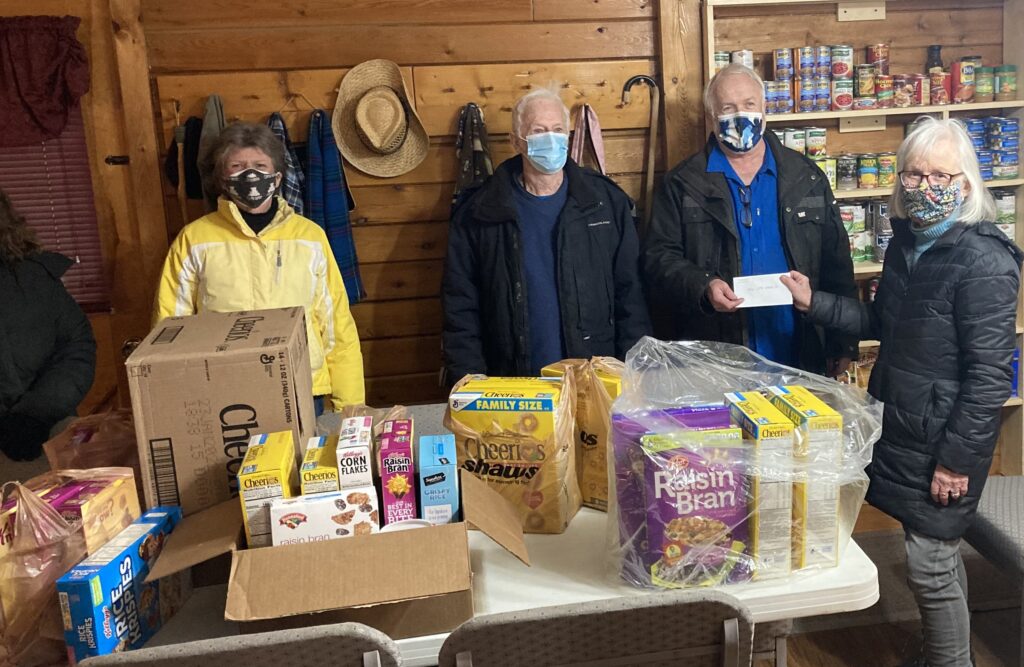 Hearing that CA Dean Nursing Home residents were enjoying watching the birds, the PCDC also delivered multiple bags of birdseed as well as suet cakes for the feeders. Nursing home residents have greatly missed seeing friends and family members during COVID and watching the birds provides a comforting diversion.
Piscataquis County Democrats will be donating to a different local food cupboard each month and will be collecting money and food items to meet the need at their headquarters on the last Saturday of each month. Beginning on Saturday, Feb. 27, members of the public are encouraged to drop by the office at 25 North Street in Dover-Foxcroft between 10 a.m. and 2 p.m. to donate to this critical effort to help our neighbors. Monetary donations are preferred as food cupboards can use these funds to meet the specific needs of their community, but the following food items are also welcomed: peanut butter, jelly, tuna fish and cereal. Additionally, pet foods and personal hygiene products such as toilet paper are needed.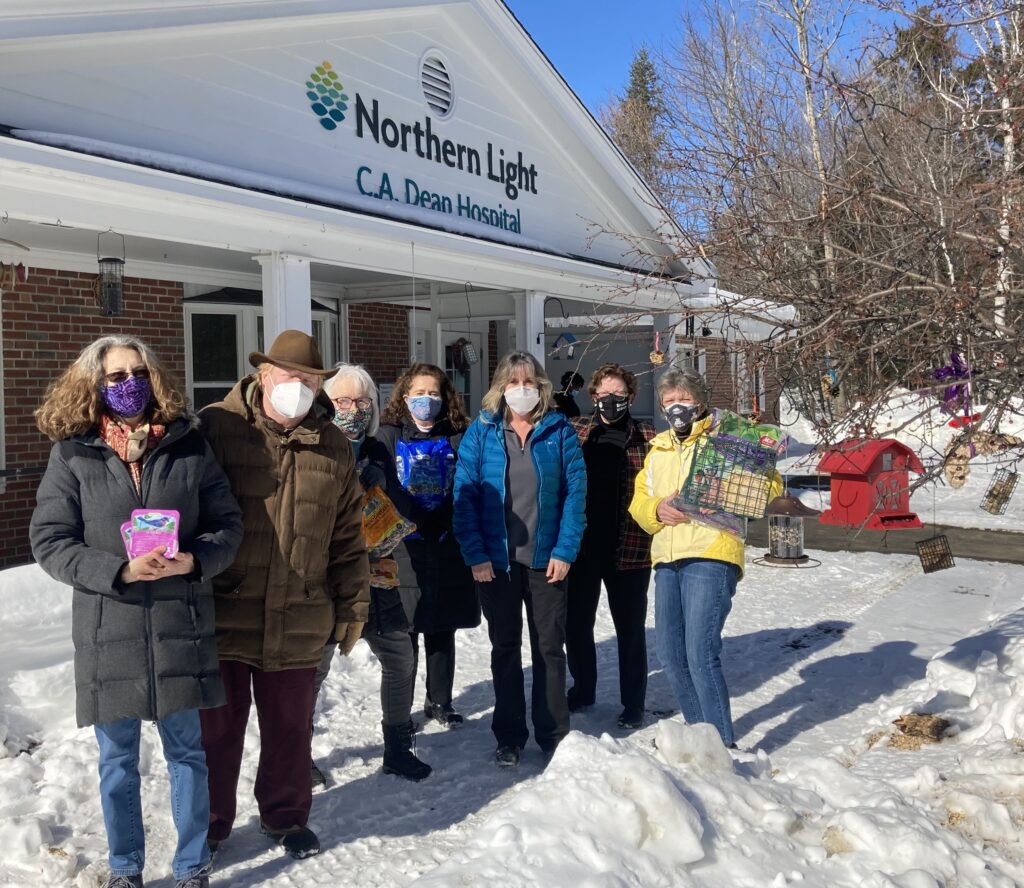 Everyone is encouraged and welcomed to participate in meeting these critical needs of Piscataquis County families. We look forward to seeing you at 25 North Street on Feb. 27 as Piscataquis County Democrats continue to act on their beliefs and values by feeding hungry families. If you prefer to donate online you may do so at https://secure.actblue.com/donate/pcdcservice.