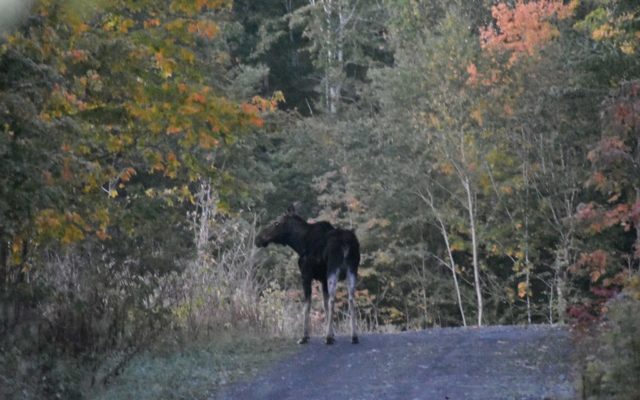 Managing Maine's moose webinar Tuesday evening
Join MDIFW Moose Biologist Lee Kantar live at 6:30 p.m. on Tuesday, Feb. 23 on the department YouTube page to learn more about Maine's moose. We will discuss their amazing adaptations and take a look at the many ways moose are appreciated — by hikers, wildlife viewers and hunters. We will talk about some of the troubles they face, including winter tick, how the Department studies moose and the work being done to keep Maine's moose population healthy and stable for the future. The session will end with questions and answers.
Click here to join live — https://www.youtube.com/watch?v=3_Qx_H9b4T4&feature=youtu.be.
Can't make it to the live talk? The talk will be recorded and available at the link above. You can also learn more about winter tick and the ongoing Adaptive Management Study on our website or by listening to the latest season of our Fish + Game Changers podcast, Maine's Moose, at mefishwildlife.com/changers.