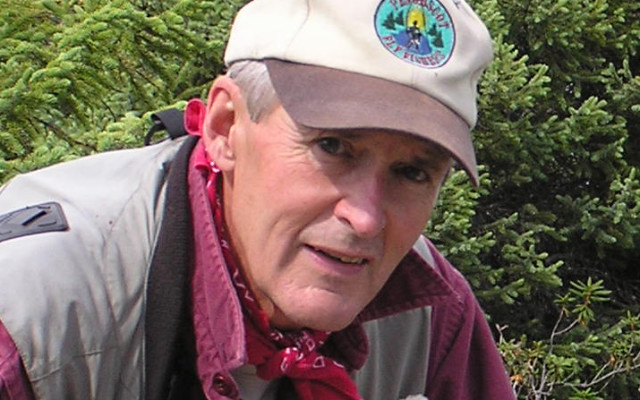 23112101_H18775345
V. Paul Reynolds
Guns: Boiling the frog has begun
By V. Paul Reynolds
Those hunters I know, who supported the Biden Presidency, told me not to worry, that no matter how hard the progressive bloc pushed for anti-gun legislation, it would never happen. Americans, regardless of their political party affiliations, would never stand for gun confiscation, or any significant usurpation of their Second Amendment rights.
Don't be so sure. Elections, as they say, do have consequences. When it comes to gun rights, the analogy applies: the frog is being slipped ever so slowly but surely into the boiling water. It may never know what is happening until it's too late.
The anti-gun activists have learned not to launch direct assaults on the Second Amendment. They have been skillful at sugar-coating the language and conducting gauzy flank maneuvers that can be deceptive and misleading to those citizens not paying close attention.
Political pundits agree that Joe Biden, despite his reputation as a moderate, has indicated in his first days in office by his flurry of executive orders that he is being heavily influenced by the radical left wing of his party.
Here are some of the likely components of the Biden Administration's gun safety platform:
* Repeal legal immunity that prevent gun manufacturer's from being sued
* Ban of semi-automatic firearms
* National gun registry
* Ban on high-capacity magazines
* Buyback of "assault" guns
* Limit on gun purchases
* $300 Federal tax on each gun purchased
Without question, this represents the most sweeping and potentially unconstitutional anti-gun agenda in American history.
According to John Floyd, a gun writer for the Northwoods Sporting Journal, "The vast majority of his (Biden's) positions are adopted from radical anti-gun groups such as March for Our Lives, The Giffords Law Center, The Trace and Everytown for Gun Safety – all innocuously named, but all pushing policies in direct contradiction to the rights of United States gun owners."
The irony, of course, is that this country's gun ownership per capita is higher than it has ever been, and during the past year, first-gun purchases have gone through the roof.
So, these Second Amendment issues may well be, in the days ahead, the central focus as a deeply divided country struggles for common ground.
The author is editor of the "Northwoods Sporting Journal." He is also a Maine guide and host of a weekly radio program — "Maine Outdoors" — heard Sundays at 7 p.m. on "The Voice of Maine News – Talk Network." He has authored three books; online purchase information is available at www.maineoutdoorpublications.com. or www.sportingjournal.com. Contact email — vpaulr@tds.net.