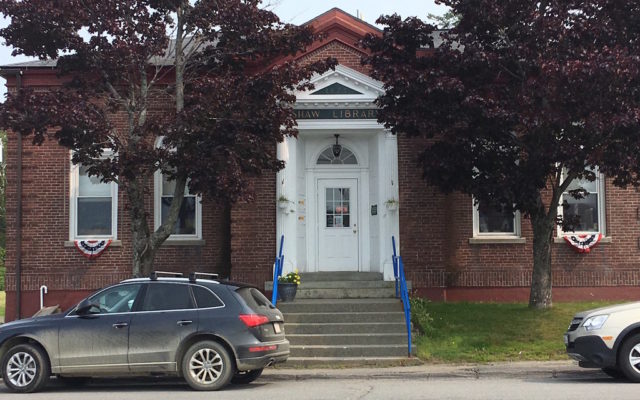 Shaw Public Library
The Shaw Public Library in Greenville
Shaw Public Library to host virtual program on 50 years of change
GREENVILLE – Join the Shaw Public Library for the virtual event "The Last 50 Years of Change with Jake Morrel" from 6-7 p.m. on Tuesday, Feb. 23 over Zoom. Morrel will compare life in Greenville during the early 1970s with that of today and will talk about all that was lost and what has been gained.
Morrel is a retired commercial seaplane pilot and author now living in Portland. Beginning in 1972 he learned to fly, piloting a pre-war BC-65 Taylorcraft. By the end of 1974 he had earned a private, commercial land and sea and instructor's ratings in that same aircraft. Two years later, Morel starting flying commercial floatplanes out of Greenville. He left Folsom's Air Service and bought a dilapidated set of log buildings on Spencer Lake. He and his wife Beth repaired the structures and established Hardscrabble Lodge, a fly-in sporting camp.
Morel is the author of "Hardscrabble Lodge: True Maine Bush Flying Stories," "Dick Folsom : Bush Pilot – A Legend Reflects," "Gary Dumond Remembers Maine Warden Pilots" and "Connie – Voice of the Maine North Woods."
Check out his books here at the library or purchase your own copies at Indian Hill or the Corner Store.  We also have audio recordings that served as the basis for some of Morel's books.
The Shaw Public Library is located at 9 Lily Bay Road. For more information go to https://www.sites.google.com/site/shawpubliclibrary/ or contact 207-695-3579 or shawpublic2@yahoo.com.