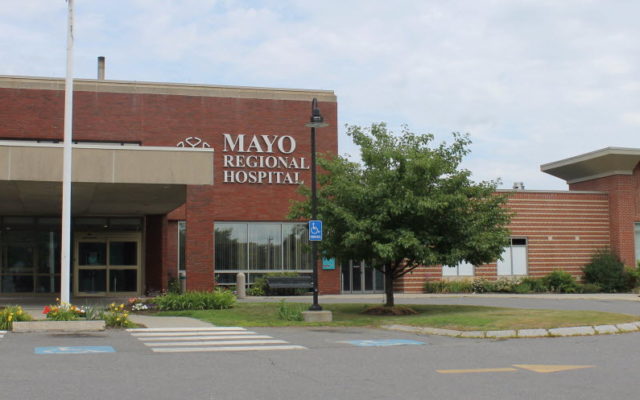 ax247_4e5a_9
Northern Light Mayo Hospital in Dover-Foxcroft
COVID-19 vaccination hotline for community members age 70+
BREWER — On Monday, Jan. 25 Northern Light Health launched a live phone COVID-19 vaccination hotline for community members 70 and over. While the phone line opened at 9 a.m. for patient information, new appointments will not be available for scheduling until 2 p.m. This phone number is 207-204-8551.
Patients with internet access are encouraged to visit our website for vaccine information and to schedule their vaccination as we anticipate that call volume will be high. This website is covid.northernlighthealth.org/publicvaccine.
Patients without internet access should call 207-204-8551 for scheduling and information.
Northern Light Health has been working hard over the past week to develop a phone-based solution to reach those patients without internet access. This phone line is not a permanent call center but ensures all community members have access to vaccination scheduling while we work to stand up our updated scheduling system.
The phone line will be added to the Maine State CDC website this weekend and shared over social media and on our own website early Monday morning and newspaper print ads in the coming weeks.
We urge patients to call this number rather than their local hospital or healthcare provider's office to free up those phone lines for continued patient care. We are excited to continue to support the rollout of COVID-19 vaccines across the state, and continue to work closely with the Maine State CDC to establish the best, most efficient way to use the doses that we receive to help protect our communities.