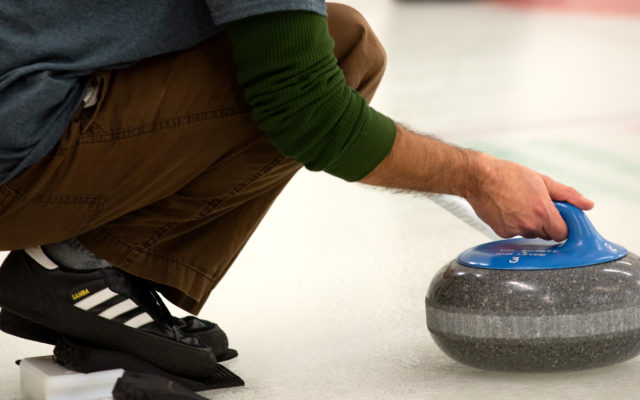 Curling 021519 E LCO
Bangor Daily News file photo/Linda Coan O'Kresik
Curling season at PCIA gets underway with preseason session on Saturday
By Larry Mahoney, Bangor Daily News Staff
The weekend of Jan. 16 was going to be the start of a curling league at the Piscataquis County Ice Arena in Dover-Foxcroft.
People have been working on their curling skills at the new facility since early October leading up to Saturday's opening day of play in the new league.
But due to concerns among the population from the recent spike in COVID-19 cases, PCIA director of operations Matt Spooner said Saturday's session is considered "preseason.
"People are nervous about going out," Spooner said. "COVID has thrown us a curveball."
So Spooner intends to improvise based on the number of people who show up for the session, which will begin at 10 a.m.
Matches will be played, he said, but they will be exhibitions..
Members of the long-established Belfast Curling Club have been on hand throughout the fall because their facility has been shut down.
Spooner said their members will serve as the leaders because they have so much experience in the sport.
Saturday's session is open to anyone of any age and they don't need to have any prior experience in the sport.
Players can pay a $75 membership fee, which is good for the entire year, or a $20 one-day pass.
Curling will be held every other Friday and Saturday with Friday's session beginning around 4 and lasting until approximately 7 p.m. and Saturday's going from 10 a.m. until 2 or 4 p.m. depending upon the number of people in attendance.
There will be eight weekends of play and there also could be playoffs to follow.
He is hoping to have six to eight teams established to begin league play on the weekend of Jan. 30.
And he indicated that teams will be able to set up the schedule of games for either Friday night or Saturday.
Spooner said the fall season with skill development sessions was productive.
It not only introduced the sport to people in Piscataquis County, it also gave experienced players like those from the Belfast Curling Club an opportunity to hone their skills.
Spooner said they would get anywhere from 20 to 30 on Saturdays after also getting a handful on Friday evenings.
"The big thing is this is something that can be done by anybody," Spooner said.
One of the misnomers is that players have to wear skates.
"They wear shoes," Spooner said.
Teams can include as many as five rostered players who must be members of the Piscataquis County Ice Arena Curling Club. The teams can also replace a rostered player with a substitute for a match as long as the substitute pays the $20 day pass or becomes a member.
During the actual match, a team can have either three players or four. The idea is to slide a 40-pound granite stone down a sheet of ice aimed at the center of a target at the other end. The team that gets more stones closer to the center wins.
One player delivers the stone down the ice while teammates with brooms sweep the ice in front of the stone to guide its path. You can also aim your stone to hit an opponent's stone and knock it away from the target.
There are eight ends, which are similar to innings in baseball, and each player on a four-person team gets to deliver two stones while, on a three-person team, two deliver three stones and one delivers two. You can have a four-person team face a three-person team.
Teams are awarded points based on their stones' proximity to the target.
Those who are interested but can't attend on Saturday can still sign up for future weeks on the PCIA website.