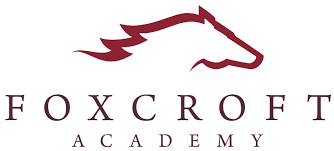 Foxcroft Academy goes to remote learning through Jan. 25 after positive COVID test
DOVER-FOXCROFT — Foxcroft Academy has closed to in-person learning and students will continue their education online through Monday, Jan. 25 after an individual associated with the school tested positive for COVID-19.
In a Jan. 12 letter to families, students and staff, posted on the school website at www.foxcroftacademy.org, Head of School Arnold Shorey explained that since the individual tested positive the school has taken steps to follow Maine CDC and DOE guidelines to notify staff and students as appropriate.
"The individual who tested positive was last in attendance at the school on Monday, January 11, 2021," Shorey wrote. "Students and staff that need to be quarantined will be contacted directly by school personnel early tomorrow morning. At this time, Foxcroft Academy will be closed on Tuesday, January 12th through Monday, January 25th, 2021. Remote learning will continue through this period, and students can contact Mrs. Tammy Smith or Mr. Tim Smith if they need books, iPads, and other school material to be delivered to their home. Soon, take-home breakfast and lunch will be made available for pick up, and this information will be forthcoming."
A post Tuesday morning on the Center Theatre Facebook page said the Theatre has not been notified that any students who were there the day before for the Theatre After School program had been exposed to COVID-10. Out of an abundance of caution and care for the community, the after-school program will also be going to full remote operations until Jan. 25.
Shorey's letter says general questions regarding COVID-19 can be answered by calling 1-866-811-5695, you can text your zip code to 898-211, or email at info@211maine.org or by calling your primary care provider. More information can be found at www.maine/gov/dhhs/coronavirus or www.cdc.gov/coronavirus.
He also said questions for School Nurse Judy Gilbert can be asked by calling 207-564-8351 and asking for her or emailing judy.gilbert@foxcroftacademy.org.