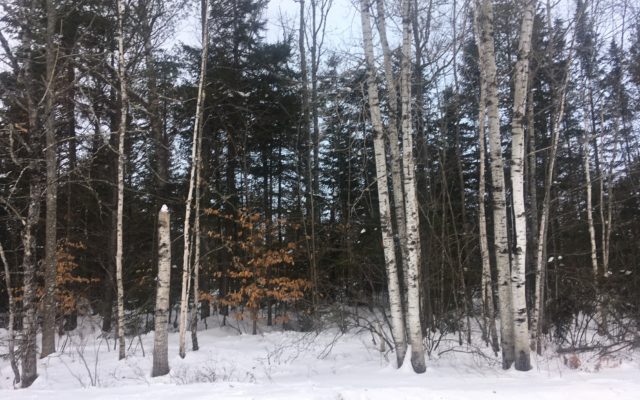 PO-sprucestreet-0110-21
Photo courtesy of Shelagh Talbot SPRUCE STREET HOUSING -- A winter view of the Spruce Street property in Greenville. A public meeting on a proposed workforce housing development at the parcel is set for Zoom at 6 p.m. on Jan. 21.
Public information session on Spruce Street housing development
GREENVILLE — The Moosehead Lake Region Economic Development Corporation (Moosehead Lake EDC) will be holding a public information session on a proposed workforce housing development on Spruce Street via Zoom from the town office at 6 p.m. on Thursday, Jan. 21.
Last fall, the Moosehead Lake EDC acquired a 5.5-acre parcel of land from Coastal Enterprises. Inc (CEI), with the intent of partnering with the development community to build much needed housing, which can be affordably purchased by people in the local workforce. This planned development, originally proposed by CEI, had been approved by the Town of Greenville in 2010. However, the given time had passed and the subdivision plan would need to be reapproved by the Town of Greenville's Planning Board.
The purpose of this meeting is to review the existing plan for the property and solicit your opinions as to what the future plan would look like. Below, note the Zoom address to access. We look forward to your input. To join the meeting go to
https://us02web.zoom.us/j/87217646041?pwd=OWZDdGJqRXg5S3Ryb3JLNHJiaGw0UT09.
The Meeting ID is: 872 1764 6041 and the Passcode is 677828. If you need to find your local number visit https://us02web.zoom.us/u/kN9LS93GS.