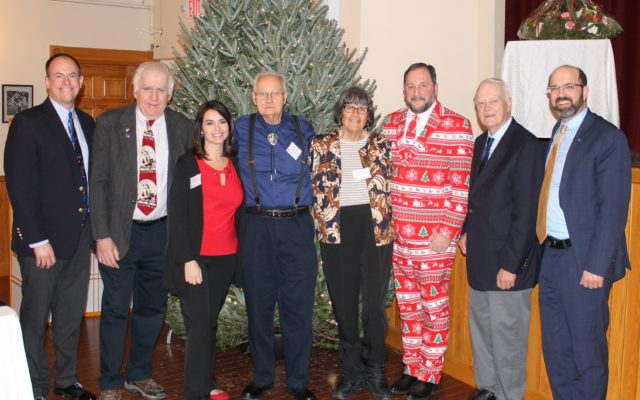 PO-pcedcmyrick-51-18
Observer file photo/Stuart Hedstrom 2020 MYRICK AWARD RECIPIENT -- Tom Goulette, third from right, will be presented with the 2020 Warren "Pete" Myrick Award during the PCEDC annual meeting over Zoom at 4 p.m. on Monday, Jan. 11. Pictured with Goulette at the 2018 award presentation in Dover-Foxcroft are recipients Tom and Nancy Harrigan of Milo, center, then PCEDC Executive Director Christopher Winstead, Sen. Paul Davis, R-Sangerville, PCEDC President Denise Buzzelli, Rep. Norm Higgins, I-Dover-Foxcroft and the evening's guest speaker Maine Development Foundation President/CEO Yellow Light Breen.
PCEDC annual meeting to honor Goulette with Myrick Award
Several weeks ago the Piscataquis County Economic Development Council (PCEDC) announced its choice for the 2020 Warren "Pete" Myrick Award, Tom Goulette of Guilford.
Goulette was chosen for his many impactful contributions to the Piscataquis region. He has been a municipal servant, educator, mentor, civic leader, community organizer, dedicated volunteer and economic development proponent over many decades and continues even now, in his retirement.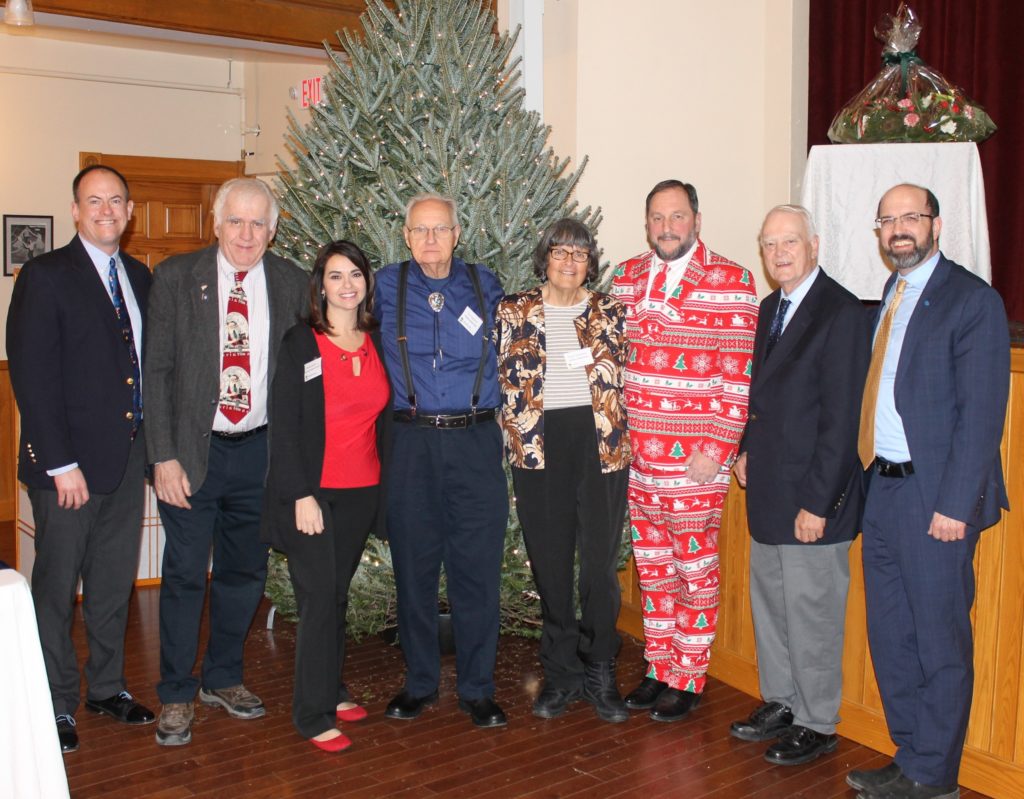 Due to COVID-19, the PCEDC annual meeting which typically involves a large gathering of council members, business owners, legislative representatives and media, was moved to a Zoom event originally scheduled for Dec 7. However, due to widespread power outages, the event was postponed to Monday, Jan. 11.
"We regretted having to postpone the event," said John Shea, PCEDC executive director, "but we felt it was the best option so that those who wanted to join us on Zoom had the ability to do so; Tom has given so much to Piscataquis County and we want the award presentation to be as well-attended as possible."
PCEDC Board President Denise Buzzelli said, "Tom is an outstanding citizen who deserves to be celebrated. It's a shame this event has to be virtual, I would have loved to honor him in person, confetti and all, but I'm hoping for a great showing on the Zoom call."
Community members are invited to register for the event, scheduled for Jan. 11 at 4 p.m. and can do so on the PCEDC Facebook page or by clicking on the link below:
http://events.constantcontact.com/register/event?llr=ceiampvab&oeidk=a07ehgpk45148b6e2cb
For more information, contact Shea at 207-564-3638 or john.shea@pcedc.org.