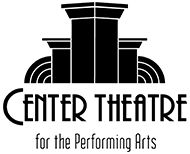 Theatre director watching 24 hours of bad movies
DOVER-FOXCROFT — The Center Theatre in Dover Foxcroft has announced that their Executive Director Patrick Myers will be watching 13 of the worst movies of all time for 24 hours straight and live streaming the entire experience on YouTube. The 2020 Miserable Movie Marathon will start at 9 a.m. on Saturday, Dec. 26 and continue to 9 a.m. on Dec. 27. The event is a fundraiser for the Center Theatre as well as a way to show off their new 2nd Screen which will officially open to the public in January.
According to Myers, the Miserable Movie Marathon seemed a perfect way to close out 2020. "After such a miserable year, forcing me to watch 24 hours of awful movies just seemed to make sense." Myers said. "We raised over $1,000 in donations towards the marathon and the people making the donations suggested the movies I would watch."
Myers said the movies on the list range from ones that are universally thought to be bad to other movies that will probably surprise some people. "Movie preferences are a very personal thing, so while a movie like 'Cats' from 2019 is almost universally reviled I'll also be watching 'Mamma Mia' which a lot of people love."
Myers will be live streaming the entire experience on YouTube starting at 9 a.m. on Dec. 26 and going on until 9 a.m. on Dec. 27. There will be no charge to access the YouTube stream, but Myers said donations will be welcome. To keep his strength up, Myers will be eating food provided by Mountain's Market and Will's Shop 'n Save who are sponsoring the event.
To see the full list of Miserable Movies and an estimated schedule for the marathon visit www.CenterTheatre.org and click on the link for the Miserable Movie Marathon. The Marathon page will also have the link to the YouTube live stream starting on Saturday the 26th. The Center Theatre is a 501(c)3 non-profit organization with a mission to make arts, education, and entertainment accessible to our rural communities to engage and inspire.