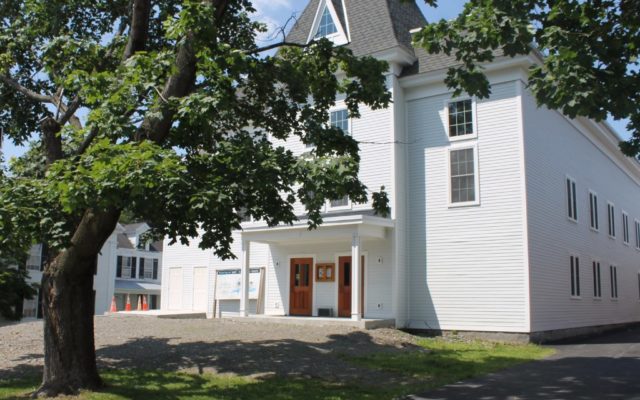 Central Hall
The Commons at Central Hall in Dover-Foxcroft
Central Hall Commons launches program to combat loneliness
The CDC is encouraging Americans to stay safe and celebrate with their household for the winter holidays. With reported surges of COVID-19 cases around the world, Central Hall Commons invites you to take action against the concerns of social isolation and loneliness by joining our Calling for the Common Good Program.
According to a recent poll by Axios-Ipsos: "Fewer than one in six (14 percent) report that they plan to see family and friends outside the home for the holidays." The COVID-19 lockdown procedures have only highlighted a problem which exists for many members of the community. Loneliness, isolation and lack of social interaction don't have to infect our community with very real health risks. Too many of our neighbors are spending a majority of their time alone and there is a simple solution that doesn't require a lot of effort in order to be successful. So how do we nurture a sense of connection and good will towards our fellows in times of quarantine? By starting within the community of course!
The Calling for the Common Good Program is actively seeking applicants to volunteer as well as users to take part in this community service.
Callers: Provide casual and friendly conversation to users suffering from isolation due to age, infirmity, etc.
Card Makers: Produce birthday, holiday and just because greeting cards for users as scheduled.
Coordinators: Match users with caller schedule. Organize card distribution and follow-up with greeting card and caller volunteers.
For more information please email info@centralhallcommons.org.
Central Hall Commons is a non-profit organization serving Piscataquis and Penobscot counties by providing programs that build community, create and preserve memories and enhance personal vitality by including people of all ages.
The Axios-Ipsos Coronavirus Index can be found at https://www.ipsos.com/en-us/news-polls/axios-ipsos-coronavirus-index.