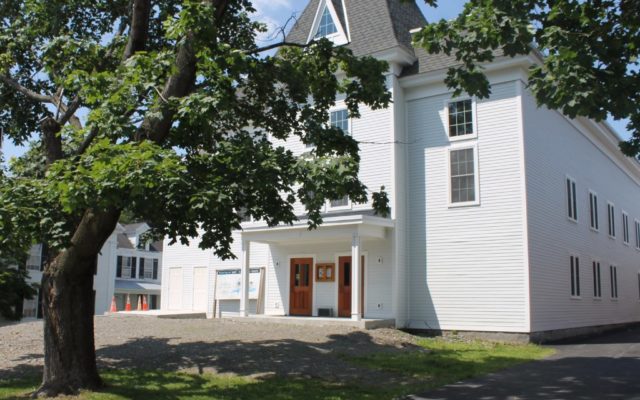 Central Hall
The Commons at Central Hall in Dover-Foxcroft
Santa Saturdays at Central Hall Commons
DOVER-FOXCROFT — From 4-6 p.m. on Saturday, Dec. 12 and Saturday, Dec. 19, Central Hall Commons will be holding a special Zoom event for the holidays. Guests include Santa and local author Joe Siccardi. Great for parents with younger children and anyone who revels in the holiday Spirit.
Focused on connecting during the holidays, Central Hall Commons invites you to join your neighbors as we share selections from a new holiday tale "Yes, There Is a Santa …" by Siccardi. Join the Holiday Cheer Group on Facebook to participate in virtual community activities where artists of all ages are invited to draw or print out pictures we've collected to share with the group. Santa will be speaking with children and screen capture keepsakes will be available to all who register! We could all use an opportunity to feel connected during these isolation holidays courtesy of the pandemic and distancing directives.
Register now at http://www.centralhallcommons.org.
Central Hall Commons is a non-profit organization serving Piscataquis and Penobscot counties by providing programs that build community, create and preserve memories and enhance personal vitality by including people of all ages