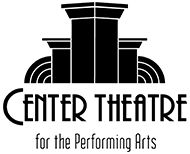 Center Theatre focusing on small groups and digital services
DOVER-FOXCROFT — The Center Theatre has announced that due to the increasing number of COVID-19 cases in the community, they will be changing the focus of their programming and events. Starting immediately, all programming at the Theatre will be geared toward families or small groups. This will mean that programming will no longer be open to the general public but instead will either be available online or to small groups.
"The Center Theatre Board of Directors chose this course so we could help protect the health and safety of our patrons, volunteers, staff and the larger community," said Patrick Myers, the Center Theatre's executive director. "This will allow us to remain open and serve the community to the best of our ability. When possible, we will live stream events or, in the case of movies, we will make private screenings as affordable as possible for small groups."
Myers said that starting with "The Muppet Christmas Carol" on Dec. 18, families or small groups will be able to have a private screening for only $50.
The Theatre will continue to offer programming such as their popular Escape Room. The next Escape Room experience, "Mission Improbable," will be available the weekend of Dec. 11. The Center Theatre's After School Theater program will also continue in-person for the foreseeable future.
"All our plans are, of course, subject to change depending on guidance and recommendations from the state." Myers stated. "We want to remain open, but ultimately the health of the community has to be our primary concern."
For more information on Center Theatre programming, visit the Theatre's website at www.centertheatre.org or call the Theatre at 207-564-8943. The Center Theatre for the Performing Arts is a 501(c)3 non-profit organization with a mission to make arts, education and entertainment accessible to our rural community to engage and inspire.